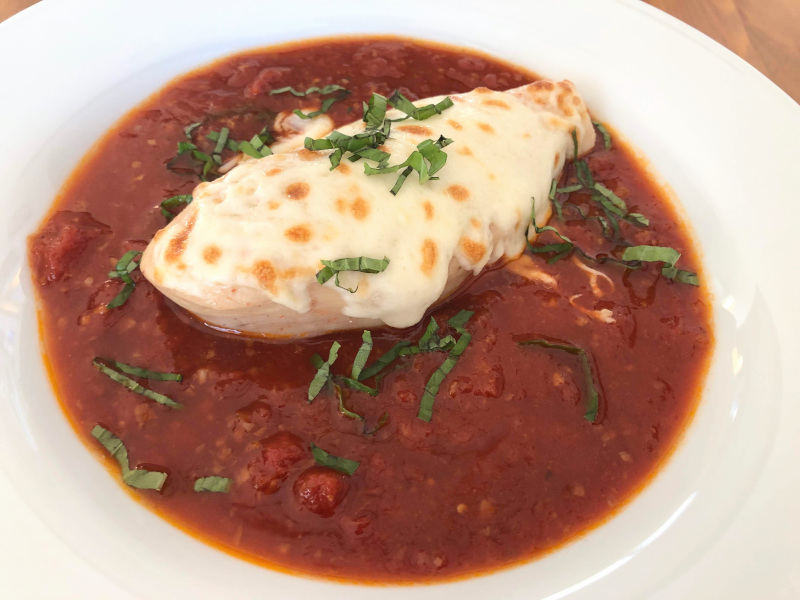 The first time I made this was to use as a pizza sauce. The flavours are so clean and intense, I started using it for other dishes. Use San Marzano tomatoes if you can get them. Here the sauce is used with baked chicken, mozza, and basil. Maybe you should have that for dinner tomorrow.
Time: 60 minutes
Serves: 20
Ingredients:
3-796ml cans whole tomatoes (ideally San Marzano)
100g extra-virgin olive oil 
150g garlic cloves – finely chopped
12g salt (or to taste)

Preparation:

Place the tomatoes in a bowl and break apart using your fingers.

Place oil in your pressure cooker pot on sauté temperature. Add the garlic, stirring often for five minutes.

Stir in the tomatoes.

Seal the lid and pressure cook for forty minutes. 

Release pressure, safely remove the lid, and stir in salt to taste. This will vary based on how much salt the tomatoes were canned with. 

Serve immediately, refrigerate, or freeze.