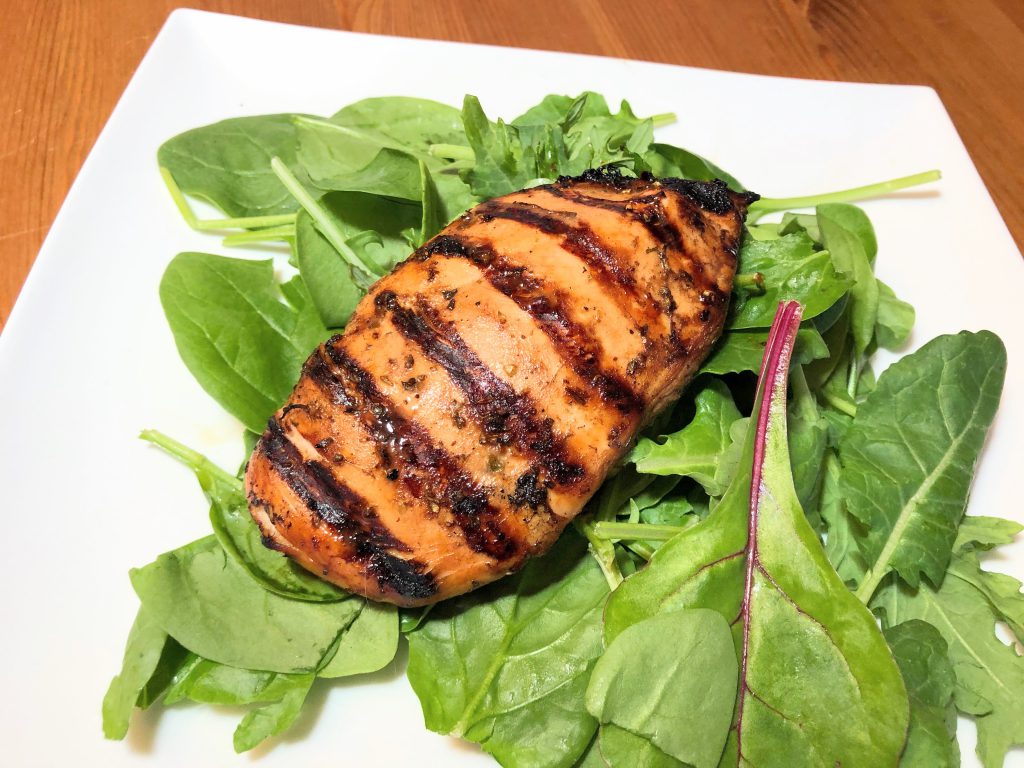 I think we can all agree that boneless-skinless chicken breast isn't usually the most exciting thing to eat. That said, whether you're counting palm-size portions (the best way for most people), calories, or grams of macronutrients, it sure makes it easy to get enough protein while leaving room for other food. Here's a big-batch way to prep chicken breast while making it so flavourful, you'll look forward to eating it again soon. Serve it with rice, on greens, sliced and topped with feta… the tasty possibilities are endless.
Time: 45 minutes (plus marinating time)
Serves: 10
Ingredients:
2.2kg boneless skinless chicken breasts
20g salt
150g balsamic vinegar
50g extra-virgin olive oil
2 cloves garlic – finely chopped or grated
2g dried basil
2g dried oregano
2g fresh ground black pepper
Preparation:
Place the chicken in a large bowl and sprinkle evenly with the salt. Toss the chicken breasts until the salt is dispersed evenly. Cover and refrigerate for two to four hours.
In a bowl, combine the remaining ingredients.
Pour the marinade mixture over the chicken and toss to coat evenly. Cover and refrigerate for ten to thirty minutes.
Discard the marinade. Cook the chicken on a high grill or under a high broiler, turning often until the internal temperature of the chicken reaches 74C.