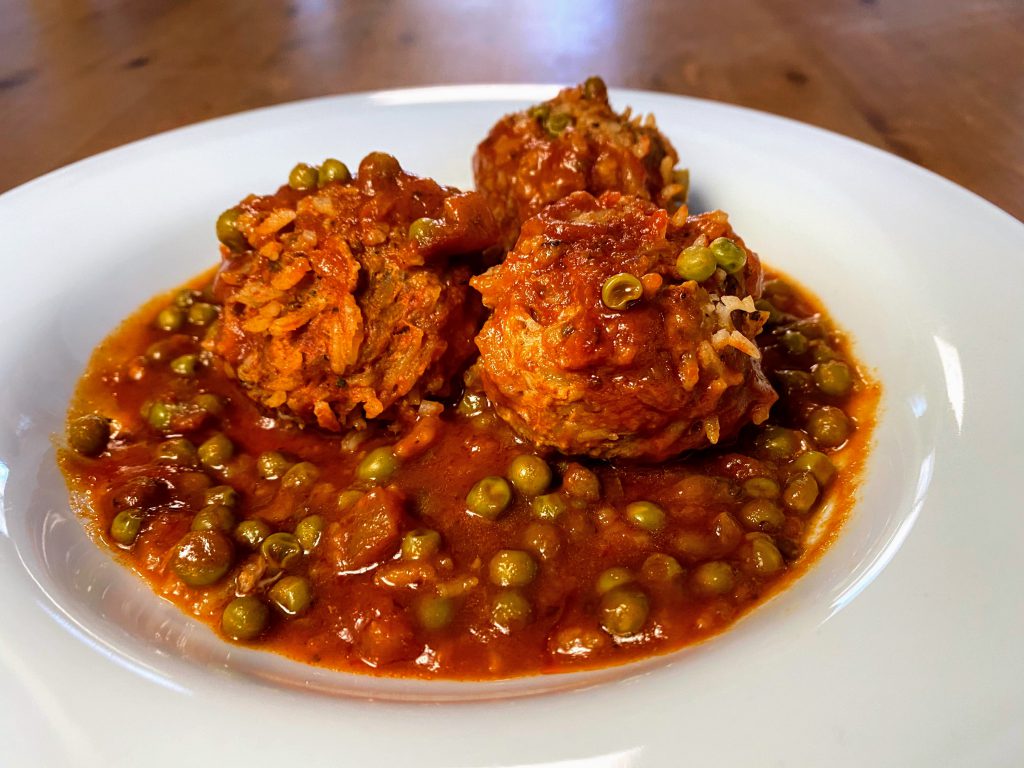 Considering the simplicity of this recipe, I was quite surprised by the depth and complexity of flavour. Thanks, pressure cooker! If you're using tomato sauce made without added salt, you'll want to add a hefty pinch before cooking.
Time: 50 minutes (15 active)
Serves: 4
Ingredients:
450g extra-lean ground turkey
150g onion – diced
100g white rice – uncooked
2 cloves garlic – finely chopped or grated
7g salt
1g fresh ground black pepper
20g extra-virgin olive oil
400ml tomato sauce
150g frozen peas
2g Spanish paprika (preferably smoked)
1g dried oregano
150g water
Preparation:

In a suitable bowl, combine the turkey, 75g of onion, rice, one clove of garlic, salt, and pepper. Mix well with your hands and fork into twelve equal balls.
Place your pressure cooker on medium-high heat (or the sauté setting) and add the oil. When the oil is hot, add the remaining onion and garlic, stirring occasionally for three minutes.
Stir in the remaining ingredients. Place the meatballs in the sauce in a single layer. Spoon some sauce over the meatballs.
Seal the pressure cooker and cook on high for thirty minutes once pressure is reached.
Manually release the pressure or allow it to release naturally.
Serve immediately or cool and reheat.