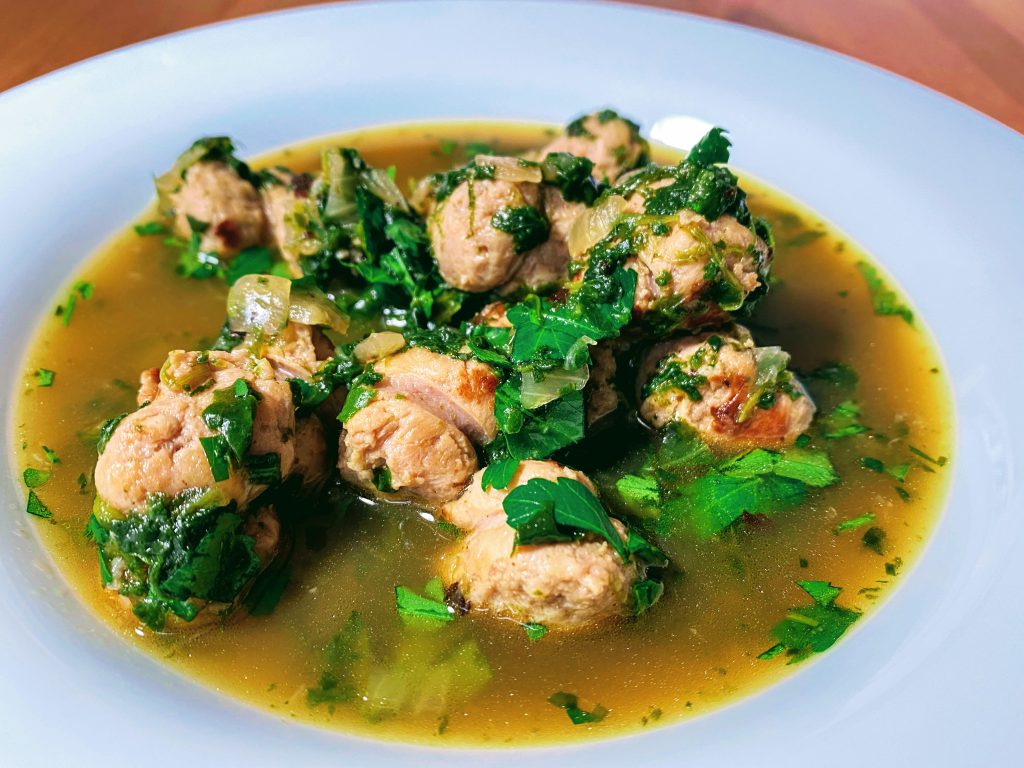 The flavours are Italian wedding soup. The use of turkey Italian sausage in place of meatballs is laziness. It's almost wedding soup, but not quite.
Time: 30 minutes
Serves: 4
Ingredients:
10g extra-virgin olive oil 
500g turkey or chicken Italian sausage – sliced
150g onion – diced
4 cloves garlic – finely chopped or grated 
7g salt
1g fresh ground black pepper 
1 litre chicken stock
150g chopped frozen spinach – thawed
10g flat-leave parsley leaves – roughly chopped
Preparation:

Place a suitable pot on medium-high heat and add the oil. When the oil is hot, add the sausage, stirring occasionally until browned. 
Add the onion, garlic, salt, and pepper, stirring occasionally for five minutes.
Add the chicken stock and spinach. Turn heat to high and bring to a boil. Reduce to simmer for five minutes.
Remove from heat. Stir in the parsley and serve.