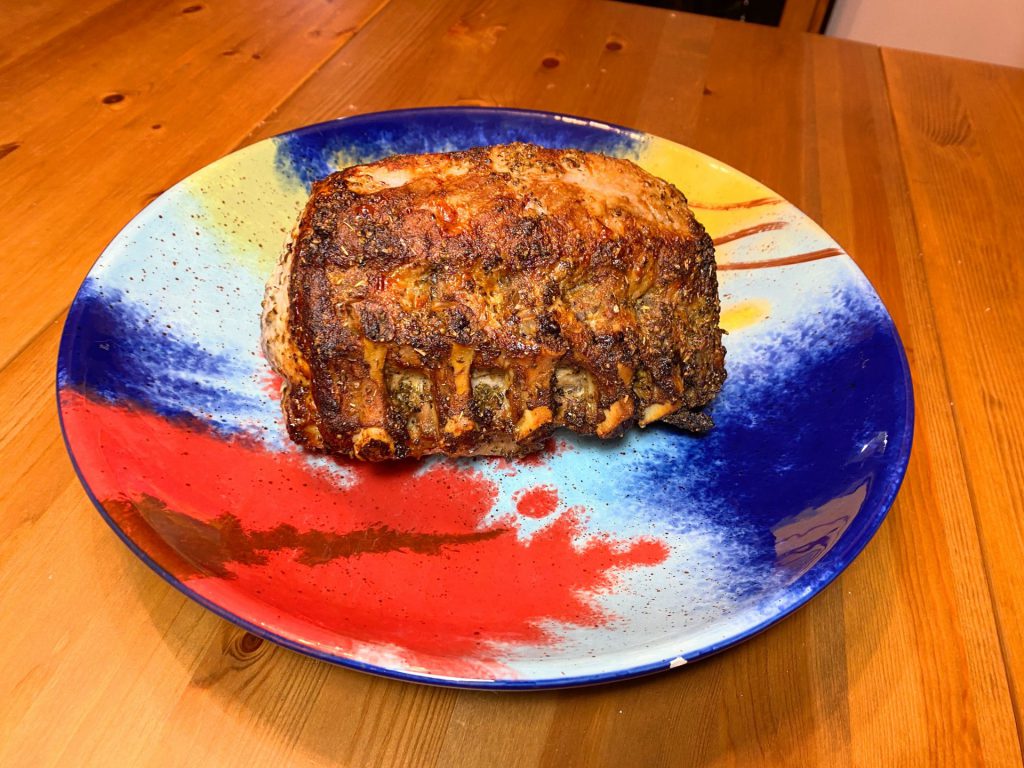 The real work to make this is only about twenty minutes. The rest is oven time. Get at it!
Time: 3 hours (plus marinading time)
Serves: 8
Ingredients:
200g extra-virgin olive oil
70g lemon juice
25g salt
10g garlic powder
5g onion powder
4g dried oregano
3g fresh ground black pepper
2g dried basil
2kg pork rib roast
Preparation:

Whisk together all ingredients except pork in a suitable bowl or measuring cup.
Place the roast in a large zipper seal freezer bag. Pour in the marinade. Spread the marinade evenly around the roast, then seal the bag removing as much air as possible. Refrigerate overnight or up to two days.
Preheat your oven to 190C.
Place the roast on the rack of a roasting pan, coating with marinade from the bag.
Cook uncovered until internal temperature reaches 60C (approximately two hours).
Remove from heat, slice, and serve.