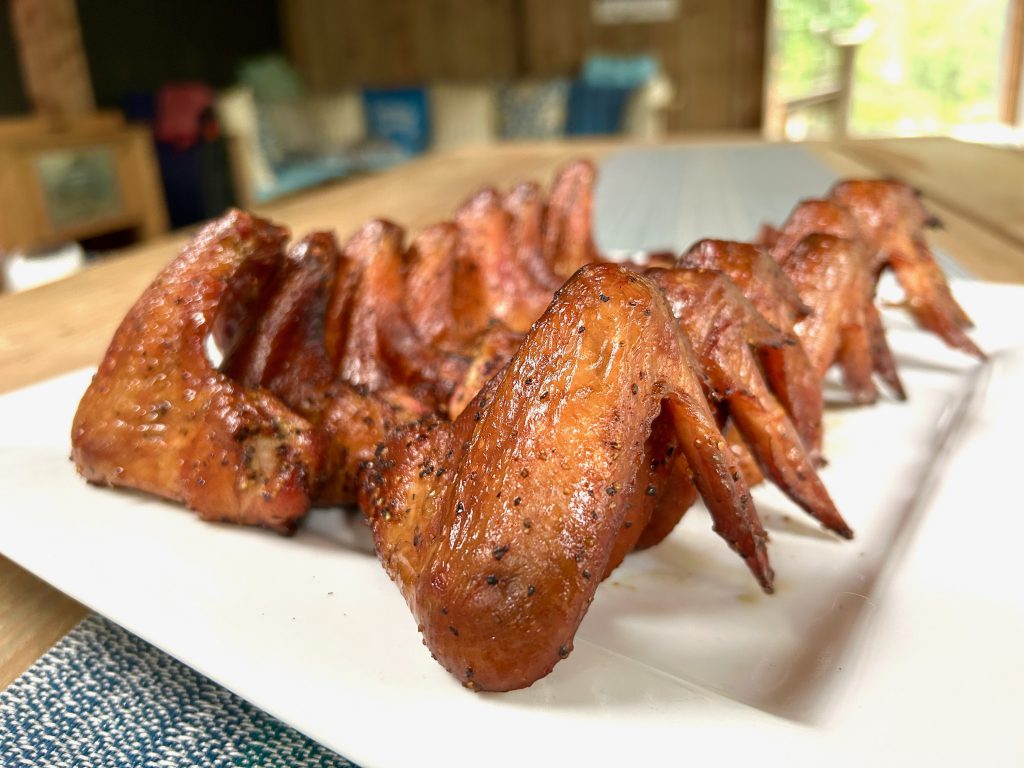 Is using store-bought lemon pepper seasoning a cop out? It sure is but it's a delicious one! Steak spice is another fantastic flavour to try using the same method. The few minutes it takes to prep these takes away all the potential excuses.
I know you don't all have smokers, but, being summer, I've been getting more requests for smoker recipes, so here we are.
Time: 2 hours 10 minutes
Serves: 4
Ingredients:
1kg chicken wings
30g lemon pepper seasoning
Preparation:
Preheat your smoker or grill with smoke box to 107C (225F) and set up for indirect cooking.
Toss the wings in the seasoning to coat evenly.
Smoke for two hours.
Set the smoker or grill to high temperature for direct cooking/searing and sear the wings a minute or two per side to crisp the skin (optional).
Remove from heat and serve immediately.