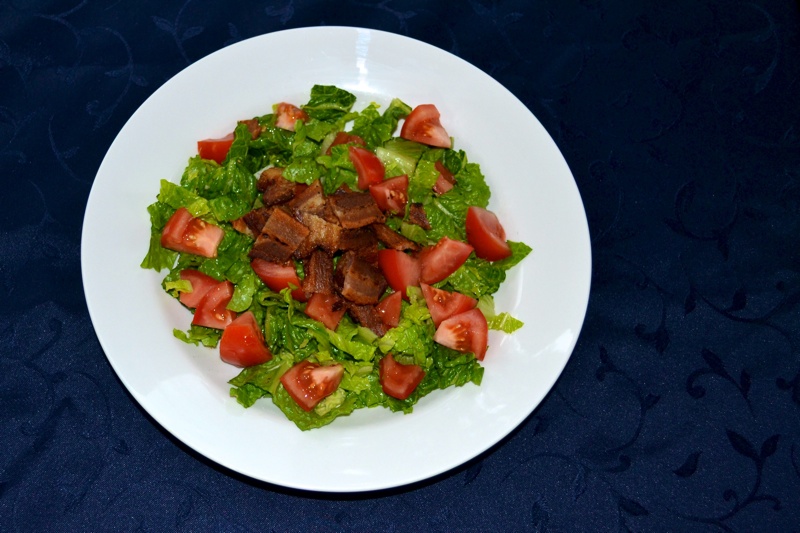 We all know everything's better with bacon and a salad is no exception. I even like this one for breakfast occasionally.
Time: 15 minutes
Serves: 2
Ingredients:
6 strips bacon1 Tablespoon fresh lemon juice2 Tablespoons olive oil1 clove crushed garlic1/2 teaspoon Kosher salt1/8 teaspoon fresh crushed black pepper1 head romaine lettuce2 tomatoes
Preparation:
Preheat a frying pan on medium to medium-low heat and add the bacon strips once the pan is hot.
While the bacon is cooking, make the dressing by whisking together the lemon juice, olive oil, garlic, salt and black pepper in a small container. If you don't have a miniature whisk, a fork will do. It's properly mixed once it thickens slightly.
Once the bacon begins to crisp on one side, turn it and allow it to crisp through. Remove it from the pan and place on paper towels to drain.
Wash and chop the lettuce and tomatoes to your liking.
Toss the vegetables with the dressing and place into bowls.
Cut or crumble the bacon over the salad and enjoy!
For some extra texture, you could top the salad with croutons or shredded cheddar as well.