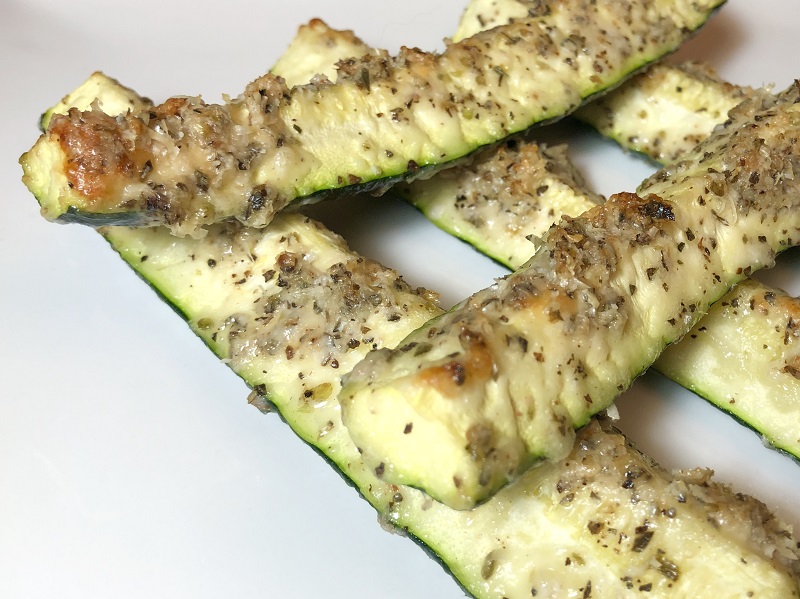 This is the best zucchini I've ever made! The key to keeping it from turning into the typical mush is baking it at high temperature on a rack. Go heat up your oven.
Time: 20 minutes
Serves: 4
Ingredients:
3g salt
1g garlic powder
0.5g dried basil
0.5g dried oregano
0.5g fresh ground black pepper
2 zucchini – unpeeled, ends removed, quartered lengthwise
20g cold-pressed avocado oil or other neutral-flavoured oil
20g Parmesan cheese – finely grated
Preparation:
Preheat oven to 220C.
In a small bowl, combine the salt, garlic powder, basil, oregano, and pepper.
Place the zucchini in a large bowl, drizzle with oil, sprinkle with the salt mixture, sprinkle with the Parmesan, and toss to coat evenly.
Place a baking rack on top of a baking sheet, then place the zucchini on the rack. Top the zucchini with any Parmesan left in the bowl.
Bake for fifteen minutes.
Remove from heat and serve immediately.