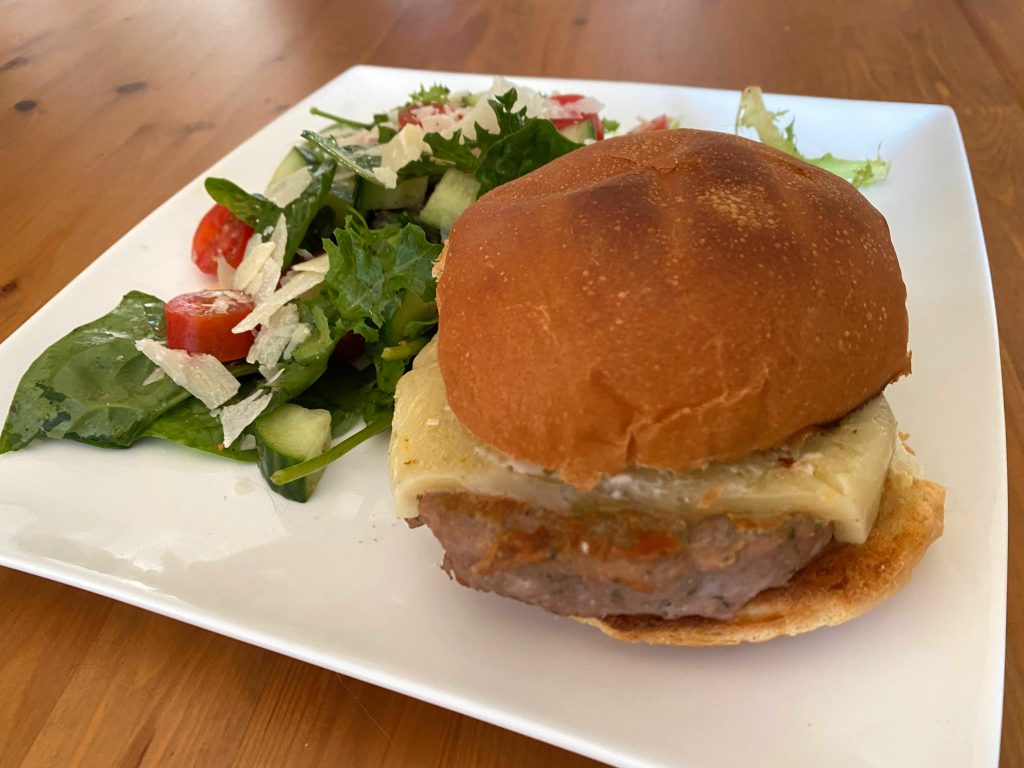 I know. The number of ground meat recipes has been a little high lately. Nobody wants to spend a lot of time in the kitchen when they can be outside in the summer though, right? Named after the Simon & Garfunkel tune because of the herb blend (parsley, sage, rosemary, and thyme) these patties taste like Thanksgiving. If I had some cranberry sauce and brie, it would have been the perfect chicken burger. You should get those things.
900g extra-lean ground chicken
10g salt
1g dried parsley
0.5g ground sage
0.5g ground rosemary
0.5g ground thyme
0.5g black pepper
Preparation:
Mix all ingredients in a suitable bowl until well combined.
Form into six patties.
Pan fry on medium heat for five minutes per side until internal temperature reaches 74C.
Remove from heat and serve immediately.