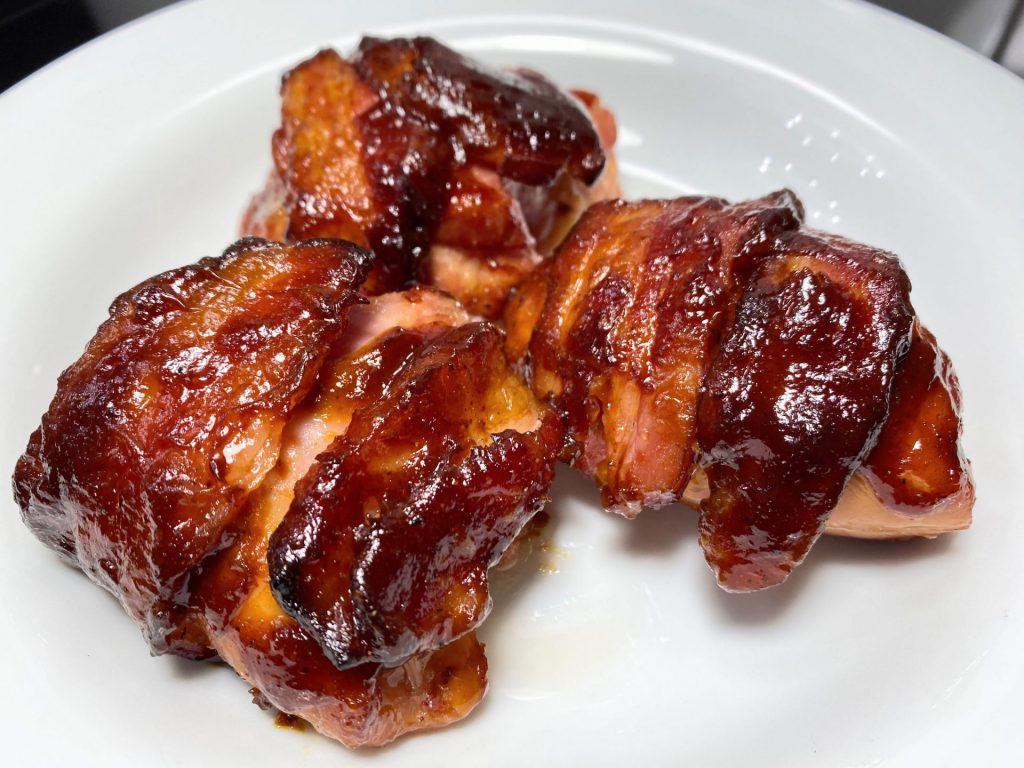 What more do I need to tell you? There's smokey chicken, bacon, and barbecue sauce.
These are best made in a smoker, though you could use an oven.
Time: 90 minutes
Serves: 4
Ingredients:
1kg boneless-skinless chicken thighs
10g salt
12 strips thick-sliced bacon (one strip per thigh)
150g barbecue sauce
Preparation:
Preheat your smoker to 110C.
Sprinkle the salt evenly on both sides of the chicken thighs.
Wrap each thigh with a strip of bacon.
Smoke for one hour.
Baste the thighs with the sauce.
Increase smoker temperature to 200C and cook until internal temperature of the chicken reaches 71C.
Serve immediately.