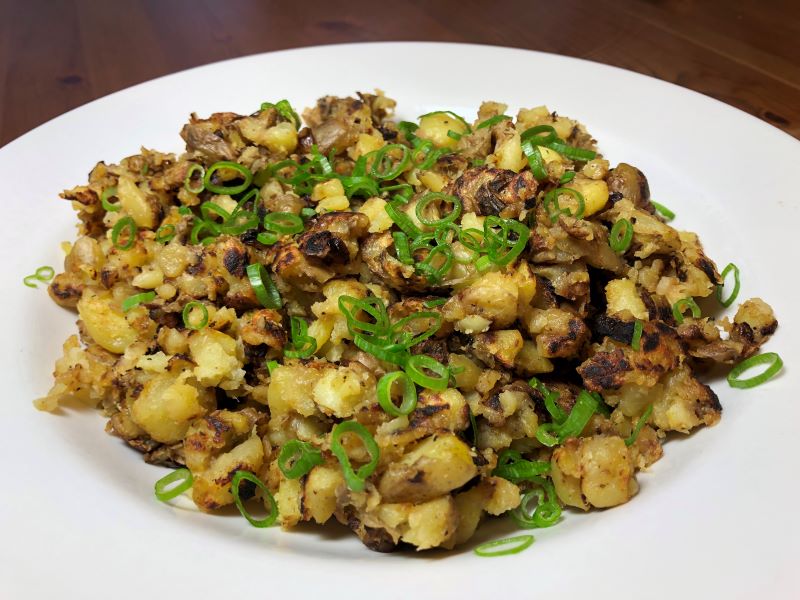 Silky smooth mashed potatoes are nice, but the caramelized bits on these rustic ones take them to another level. Enjoy!
Time: 20 minutes
Serves: 4
Ingredients:
40g cold-pressed avocado oil
100g yellow onion – diced
3 cloves garlic – chopped
700g baby potatoes or potato chunks (boiled and cooled)
6g salt
0.5g fresh ground black pepper
4 green onions – sliced
Preparation:

Place a large frying pan on medium-high heat. Add the oil.
When the oil is hot, add the onions, stirring often for one minute.
Add the garlic, stirring for another minute.
Add the potatoes, roughly mashing with a potato masher or fork.
Sprinkle with salt and pepper.
Toss the potato mixture occasionally until lightly browned (approximately five minutes).
Remove from heat, garnish with green onion and serve immediately.