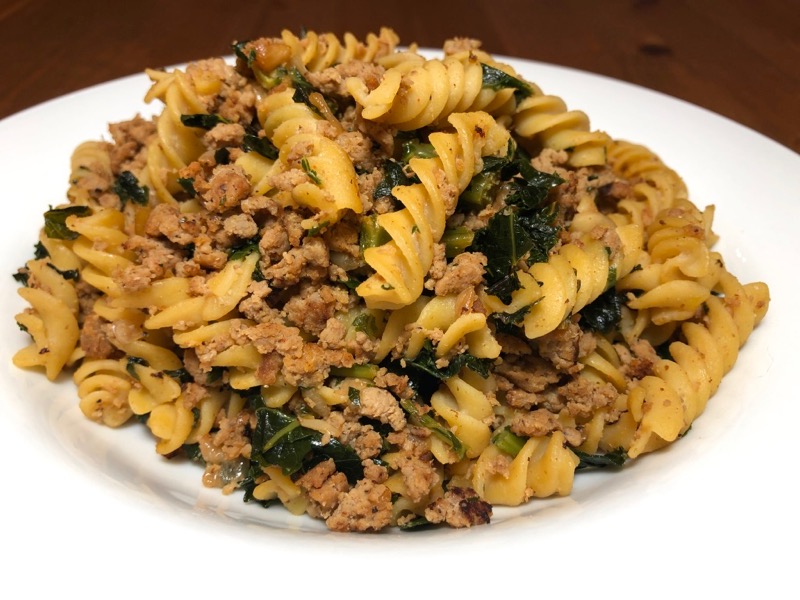 Here's another meal prep staple. Having sausage around for pan-frying makes for easy meals without a lot of prior planning. In the photo, I added chopped kale and chickpea/lentil pasta. The entire meal was made in just a few minutes more than it took to boil the pasta.
Time: 10 minutes
Serves: 10
Ingredients:
150g water
20g salt
25g Spanish paprika
20g ground fennel
15g chilli flakes (optional)
10g fresh ground black pepper
1.8kg lean ground turkey
Preparation:
Place all ingredients in a bowl and mix to combine equally. A stand mixer can be used on medium speed for two minutes to create a better sausage texture.