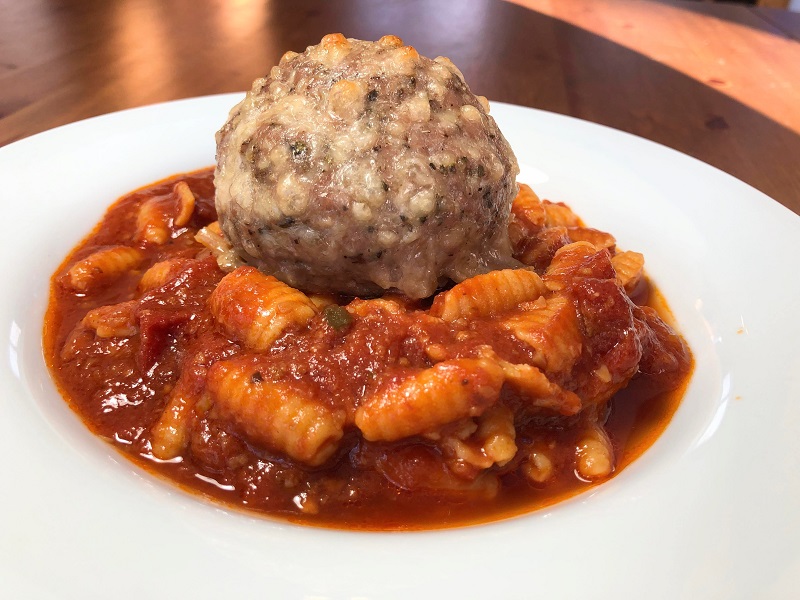 The key here is to use fresh shredded Parmesan cheese. That means you grate it yourself or buy a bag already grated… just not that powdered stuff in the shaker. Don't grate it too fine or it won't bubble out and look pretty when you cook the meatballs.
In the image, the meatball is sitting atop chickpea pasta and a simple, yet ridiculously tasty, tomato sauce. I'll share the recipe next time.
Time: 60 minutes
Serves: 6
Ingredients:
1kg extra-lean ground turkey
170g Parmesan cheese – shredded
10g salt
5g garlic powder
3g dried oregano
3g dried basil
3g fresh ground black pepper
Preparation:

Preheat your oven to 160C.
Place all ingredients in a large bowl and use your hands to evenly combine.
Shape into six meatballs and place on a baking sheet.
Bake for forty-five minutes or until the internal temperature reaches 71C.