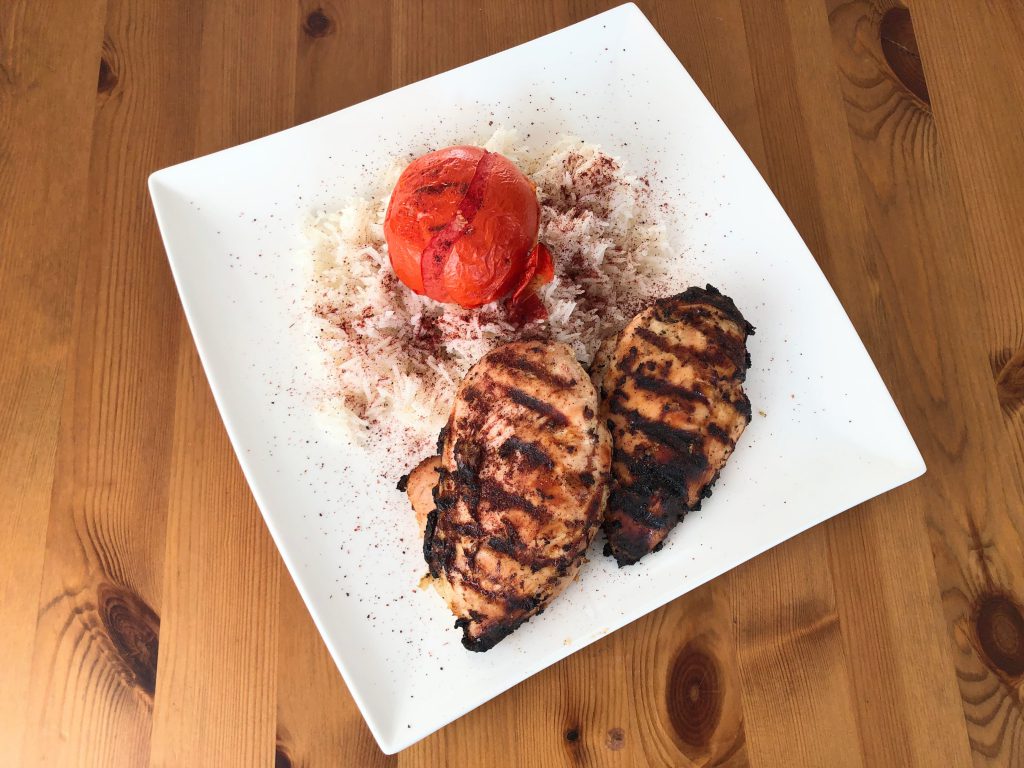 This is a simplified, bulk spin on the incredible flavours of Persian chicken kebabs. If possible, cook it over charcoal and get a dark, charred crust on the chicken. It changes the flavour of the onion into something wonderful.
Time: 30 minutes (plus marinating time)
Serves: 10
Ingredients:
800g yellow onions – peeled and quartered
50g fresh lemon juice
50g extra-virgin olive oil
25g salt
4g fresh ground black pepper
2.2kg boneless skinless chicken breast
Preparation:

Place all ingredients except chicken in a food processor bowl. Process until nearly pureed.
Place the chicken in a large non-reactive bowl or zipper seal bag. Pour the onion mixture over the chicken, moving the chicken to coat evenly. Cover the bowl or seal the bag and refrigerate for at least four hours or up to overnight.
Preheat a grill (ideally charcoal) or broiler on high. Cook the chicken, basting with the onion mixture just once at the beginning. Turn often until the internal temperature reaches 74C.