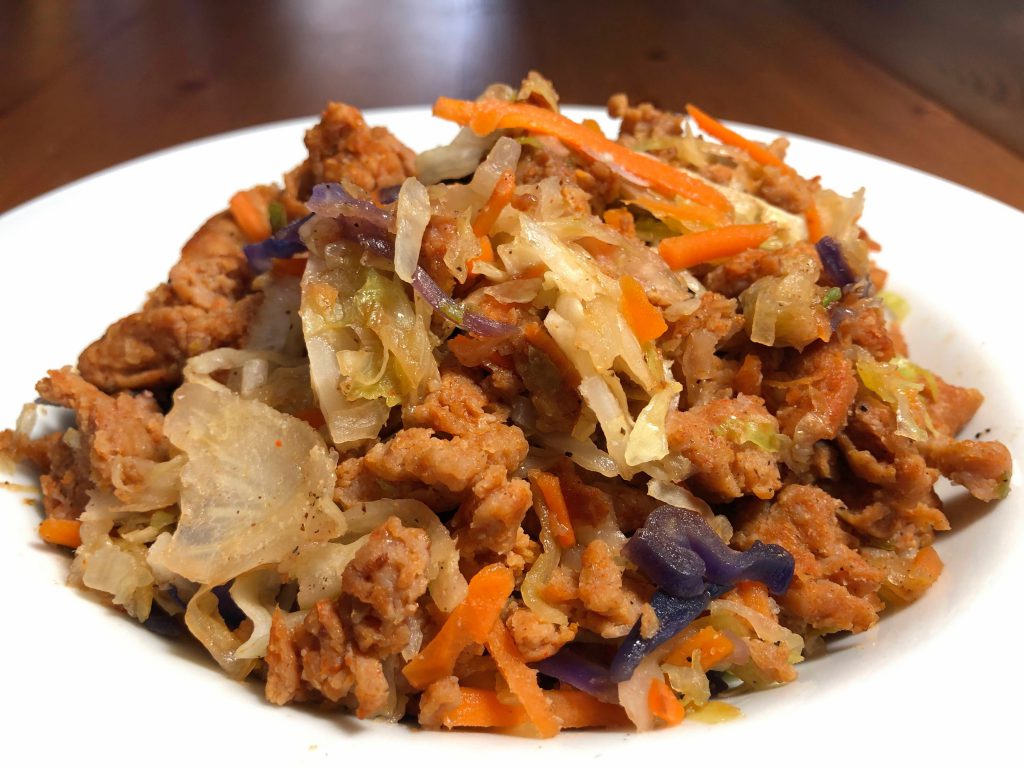 I cook versions of this dish multiple times each week and cannot believe I haven't shared it before. Perhaps it's such a staple in my meal planning, I don't even consider it a recipe. Here I've used homemade chicken breast Hungarian sausage, but you can use any ground meat. I'll often make it with ground beef, adding additional salt and seasoning while cooking the beef. You can control the texture of the slaw by simply adjusting the covered cooking time. Have fun experimenting!
Time: 20 minutes
Serves: 4
Ingredients:
500g crumbled chicken breast sausage
400g coleslaw mix or shredded cabbage
3g garlic powder
3g salt
1g fresh ground black pepper
Preparation:

Place a large frying pan on medium-high heat.

When the pan is hot, add the sausage, stirring occasionally and crumbling apart until nearly cooked through.

Stir in the coleslaw mix, sprinkling with the remaining ingredients.

Reduce heat to medium-low and cover, stirring occasionally for five minutes.

Remove from heat and serve.