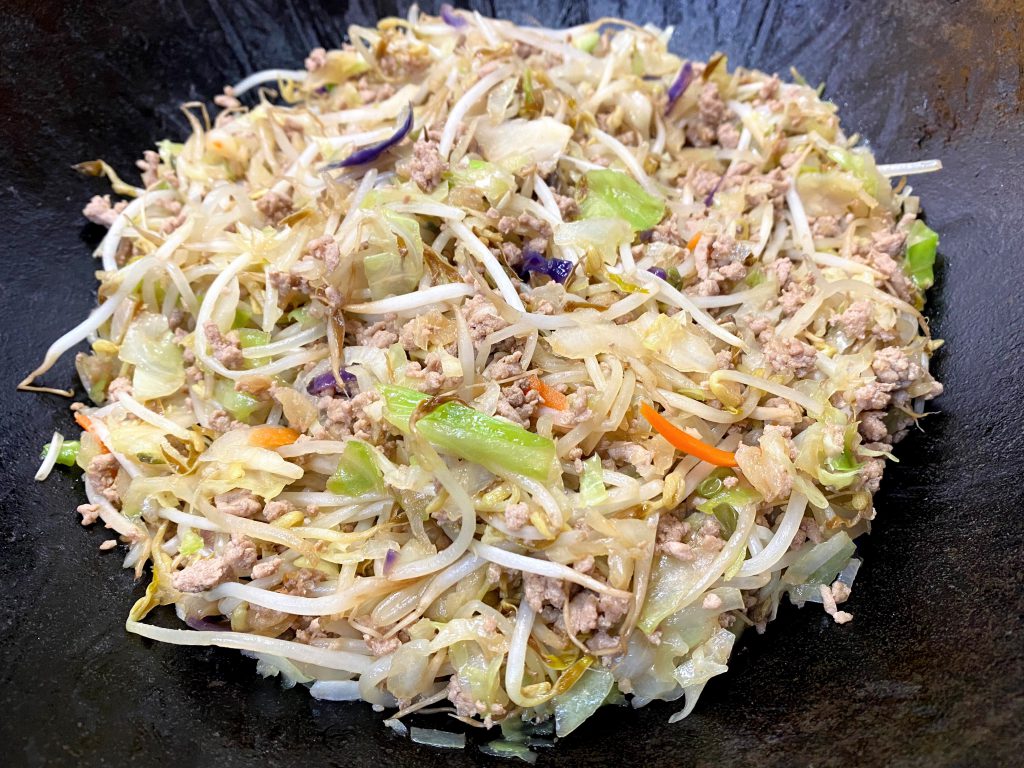 This recipe uses one of the staple ingredients in our refrigerator – coleslaw mix. You can shred your own cabbage and carrots if it makes you happy, but buying it ready-to-go is just too easy to pass up. This recipe would work equally well with ground pork or, of course, chicken. If you can't get your wok ripping hot, you'll need to add some cooking time to each step.
Time: 30 minutes
Serves: 4
Ingredients:
20g cold-pressed avocado oil (or other neutral-flavoured, cold-pressed, high-heat oil)
4 cloves garlic – roughly chopped
100g onion – thinly sliced or diced
450g extra-lean ground turkey
400g coleslaw mix (shredded cabbage and carrots)
340g fresh bean sprouts
60g soy sauce
10g toasted sesame oil (optional)
Preparation:
Place a wok on maximum heat.
When it's hot, add the oil.
When the oil is hot, stir-fry the garlic and onion for one minute.
Add the turkey, breaking apart while stir-frying until cooked through (approximately four minutes)
Add the coleslaw mix and stir-fry for three minutes.
Add the remaining ingredients and stir-fry for one minute.
Serve immediately.