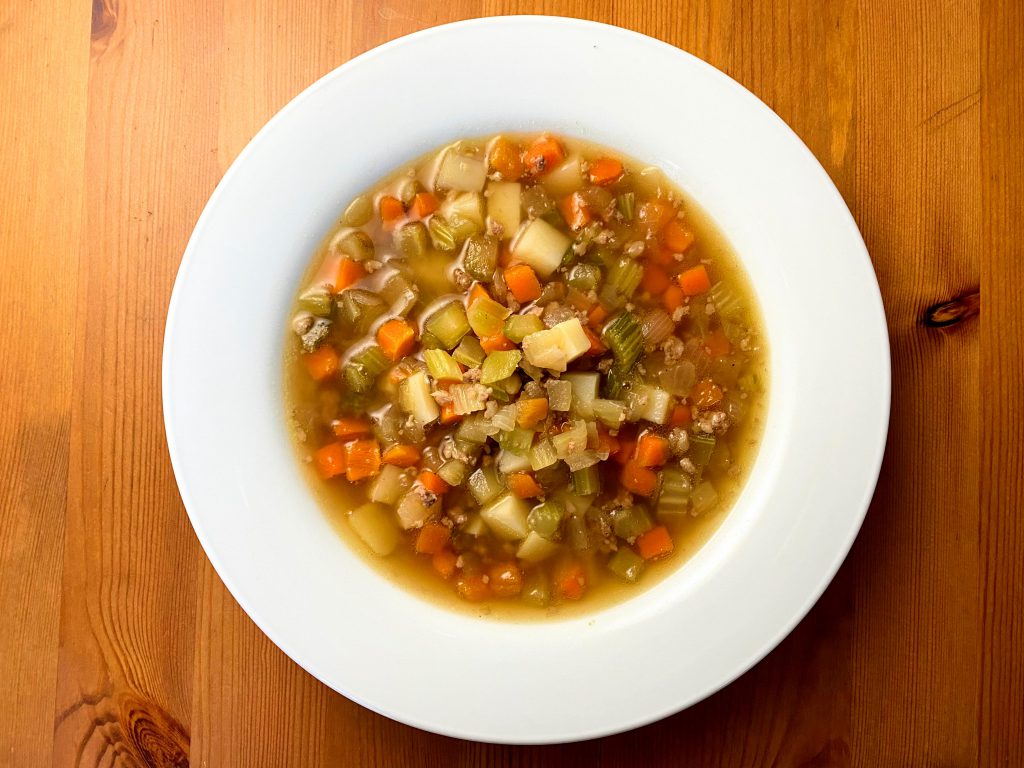 OK, so it's really ground beef soup, but "econo" is funny and quite true. Did you know that you can often buy mirepoix (diced onion, carrot, and celery) in the frozen foods section of the supermarket? My laziness found it and always has a bag or two on hand. You're welcome. As with many things, you can substitute proteins. Of course, ground chicken, pork, or bison would all work beautifully here. I wrote the recipe with homemade stock. If you're using the kind in a carton with added salt, adjust the salt in the recipe to taste.
Time: 45 minutes
Serves: 8
Ingredients:
900g extra-lean ground beef
250g onion – peeled and diced
250g celery – diced
250g carrots – peeled and diced
500g red potatoes – peeled and diced
2 litres stock (beef, vegetable, or chicken)
30g salt
2g fresh ground black pepper
Preparation:
Place a large pot on medium-high heat. Add the beef. Cook, breaking apart until just browned.
Stir in the remaining ingredients and bring heat to high. When a boil is reached, reduce to simmer partially covered for thirty minutes.
Remove from heat and serve.