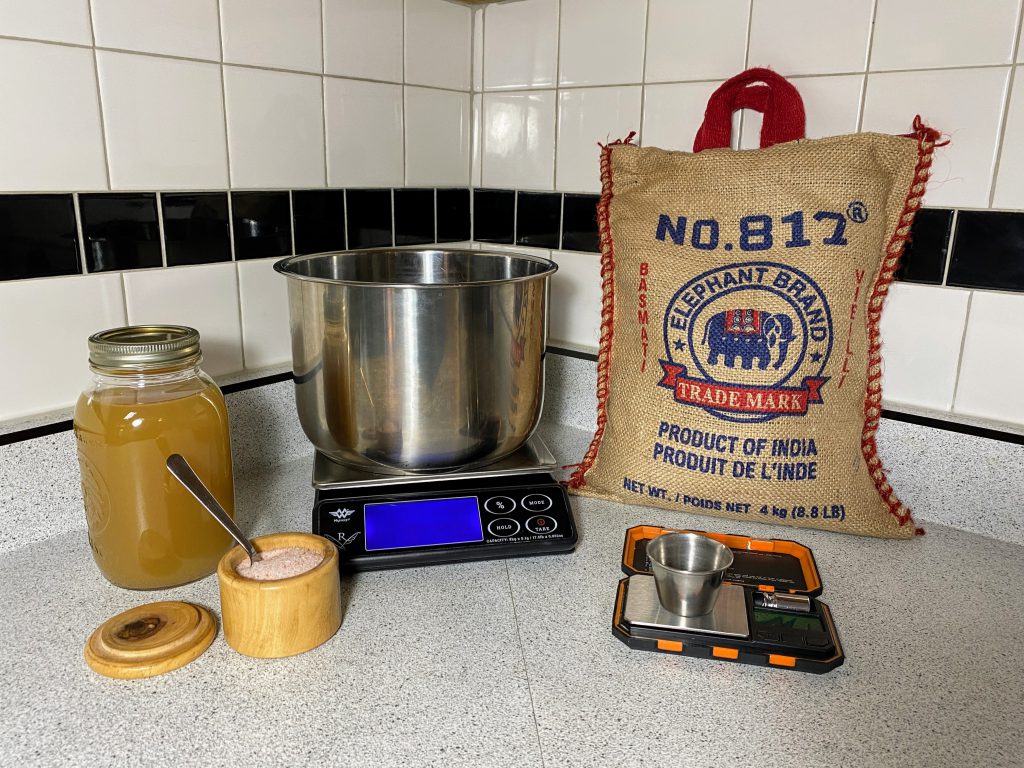 This is hardly a recipe, but more of a technique. Prepping large quantities of staple items ahead of time makes it easier to stay on track with your nutrition and significantly reduces the chances of ordering takeout on a whim because "cooking is too much work today". I use basmati rice due to it's exceptional flavour. Other varieties will work as well, though you may need to experiment with the amount of stock to get your desired texture.
Time: 20 minutes
Serves: 20
Ingredients:
1kg basmati rice
900g stock or water
15g salt
Preparation:

Place the rice in your pressure cooker vessel. Rinse the rice under running water, filling the pot and pouring off the water a few times while stirring with your fingers. Pour off as much water as possible without losing any rice.
Stir in the stock and salt, removing any stuck rice grains from the side of the pot.
Seal your cooker and bring to high pressure for three minutes, counting time once pressure has been reached.
Carefully vent the pressure and remove the lid as soon as the three minutes has passed.
Stir the rice to avoid sticking. Serve immediately or refrigerate covered for later use.