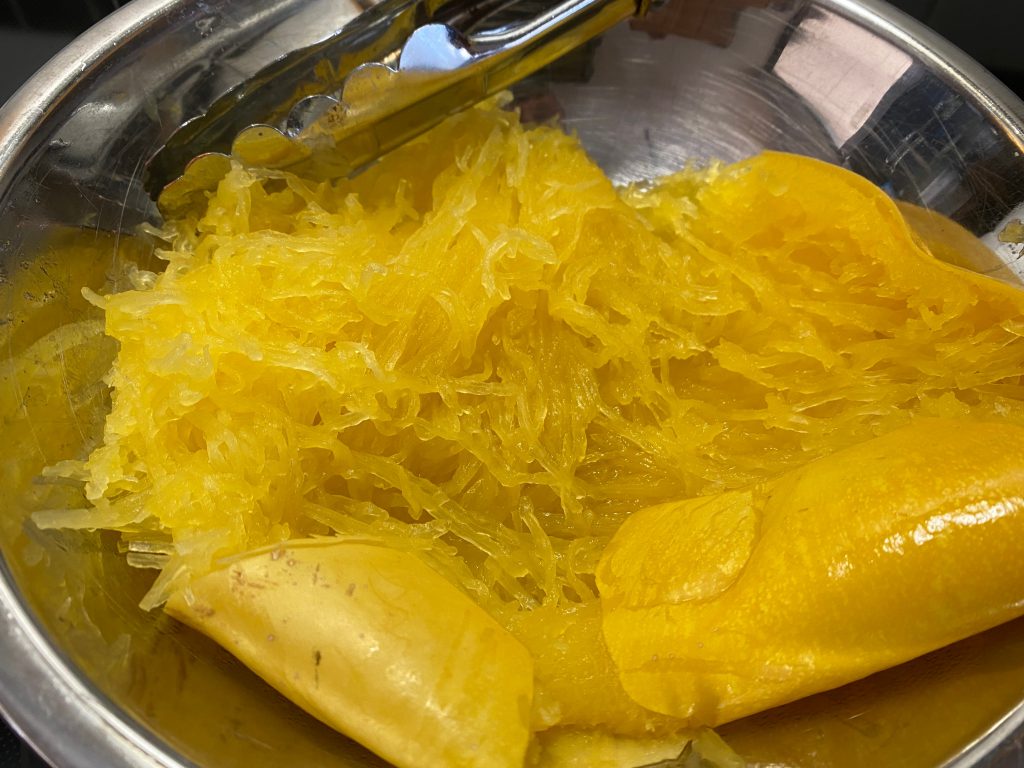 Spaghetti squash is a delicious and versatile way to get those vegetable servings in and there's no easier or faster way to prepare it than in the pressure cooker. Serve it up with meat sauce and cheese just like regular spaghetti or just add some salt and pepper for a great side. The possibilities are endless.
Time: 25 minutes
Serves: 6
Ingredients:
300g water
1.5kg spaghetti squash
Preparation:
Pour water into your pressure cooker vessel and add a trivet.
Cut the squash in half lengthwise. Scoop out the seeds with a spoon and discard.
Place the squash halves on the trivet, arranged to keep them from interfering with sealing the cooker lid.
Pressure cook at high pressure for eight minutes, beginning timing once pressure is reached.
Carefully vent pressure and remove the lid.
Remove the flesh from the squash shell by scraping the flesh with a fork.
Serve immediately or let cool and refrigerate to store.