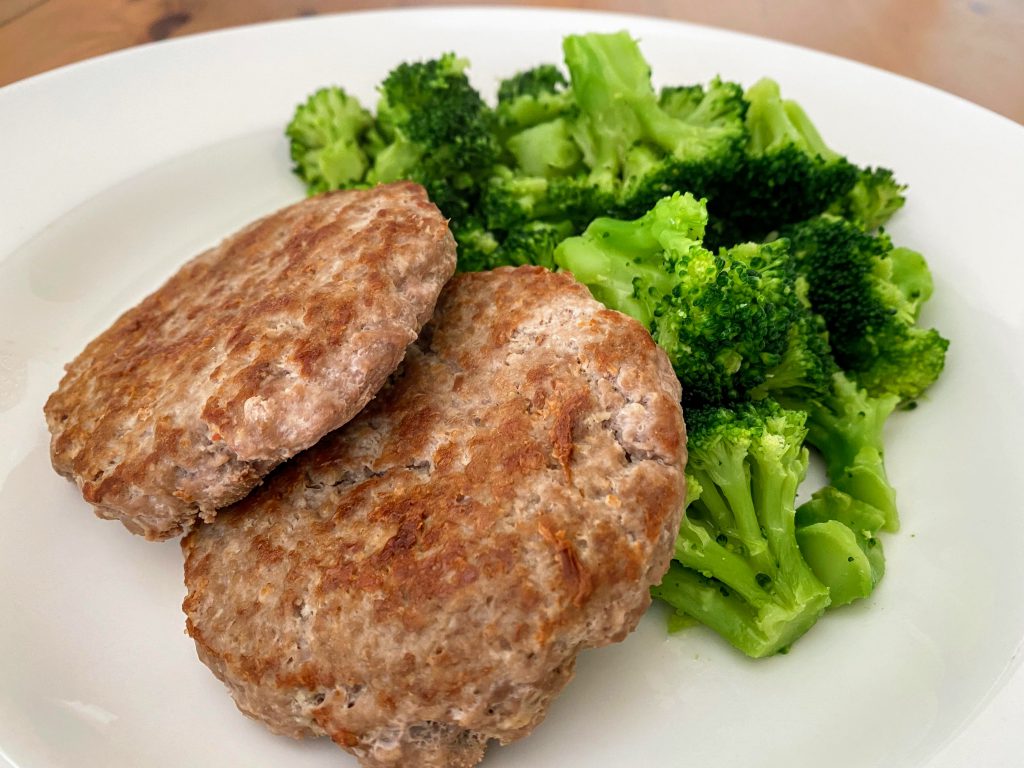 Form it into patties like I did here or crumble it when you cook it. Either way, just make it and you can thank me later.
Time: 20 minutes
Serves: 4
Ingredients:
500g ground turkey breast
7g red wine vinegar
5g salt
1g fresh ground black pepper
2 cloves garlic – finely chopped or grated
Preparation:

Place all ingredients in an appropriate bowl, using your fingers to mix until evenly distributed.
Form into four equal patties.
Cook using a heat source of your choice until the internal temperature reaches 74C.
Serve immediately.