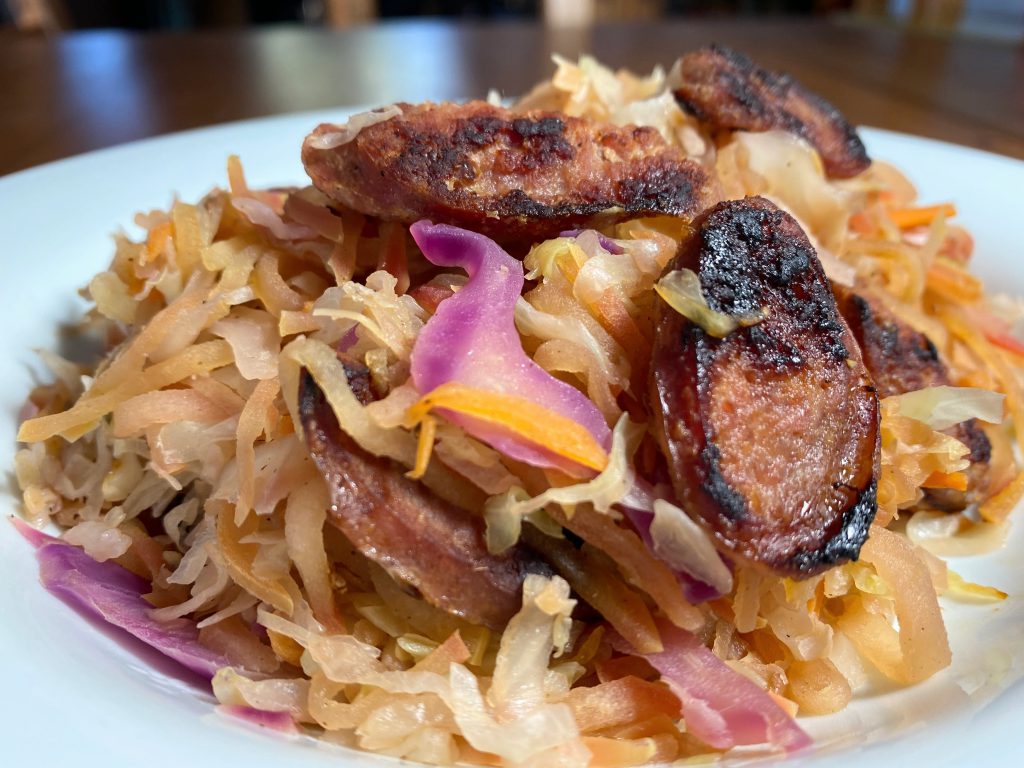 This is a super fast, one-pot way to get some delicious protein and veggies. If you want to lower the total calories, swap out the pork sausage for chicken or turkey.
Time: 30 minutes
Serves: 4
Ingredients:
500g farmer sausage – sliced
400g coleslaw mix or shredded cabbage
2 apples – julienned
5g apple cider vinegar
5g salt
0.5g fresh ground black pepper
Preparation:

Place a large frying pan on medium heat.
When the pan is hot, add the farmer sausage. Cook, turning occasionally until browned.
Remove the sausage from the pan and set aside.
Add the remaining ingredients to the pan. Cook, tossing occasionally until the cabbage is tender-crisp.
Add the sausage back to the pan to warm.
Remove from heat and serve immediately.