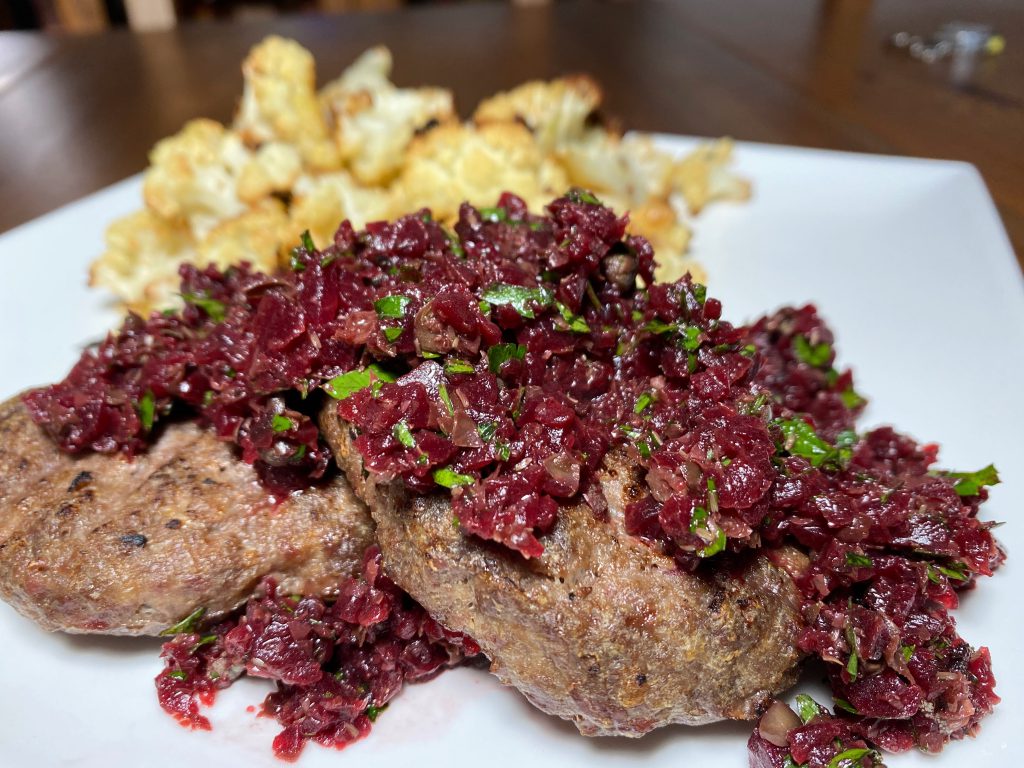 You can never have too many condiment options. Add this quick one to the collection. Here I used it on brisket patties.
Time: 10 minutes
Serves: 8
Ingredients:
250g cooked diced beets (398ml can – drained)
50g capers – drained
30g balsamic vinegar
25g extra-virgin olive oil
Preparation:

Place all ingredients in a food processor and pulse to the desired consistency.
Serve immediately or refrigerate.