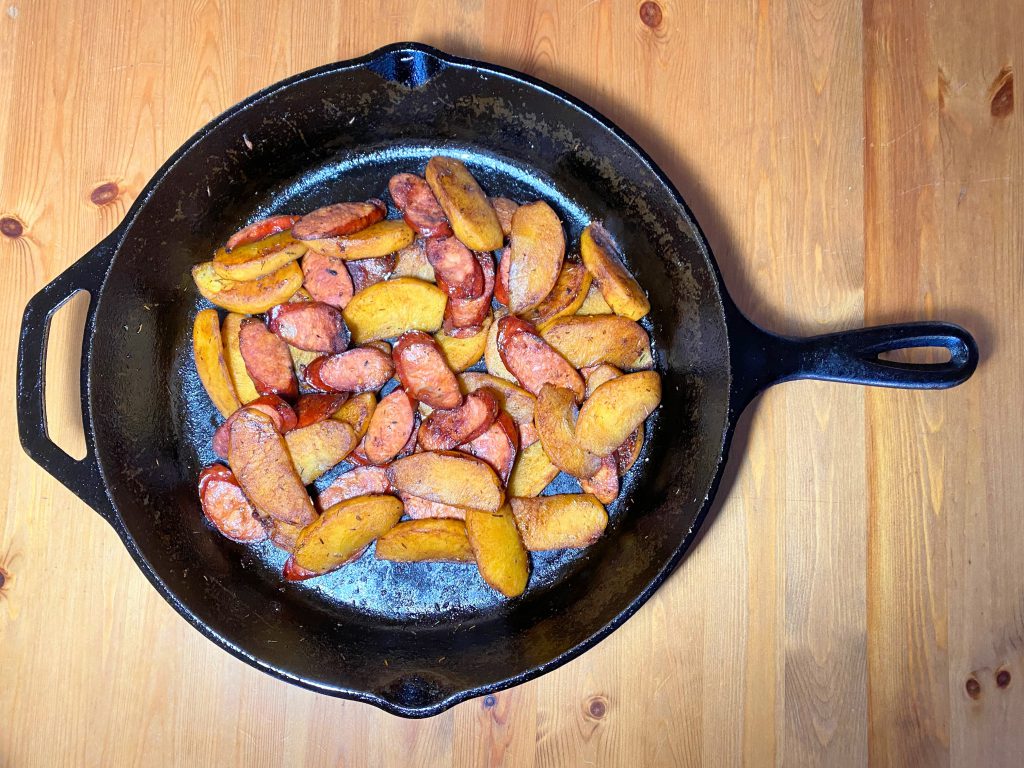 I've shared a recipe with chorizo and apples previously though this one has different flavours. You should probably make them both to decide which you like better.
Time: 20 minutes
Serves: 2
Ingredients:
250g Spanish-style chorizo – sliced
2 large red apples – peeled, cored, and cut into wedges
1 pinch Spanish paprika
1 pinch dried thyme
Preparation:

Place a frying pan on medium heat.
When the pan is hot, add the chorizo. Cook, stirring occasionally until browned.
Remove chorizo with a slotted spoon and set aside.
Add the apple, paprika, and thyme, stirring occasionally until slightly tender.
Add the chorizo back to the pan, stirring occasionally to warm.
Remove from heat and serve immediately.