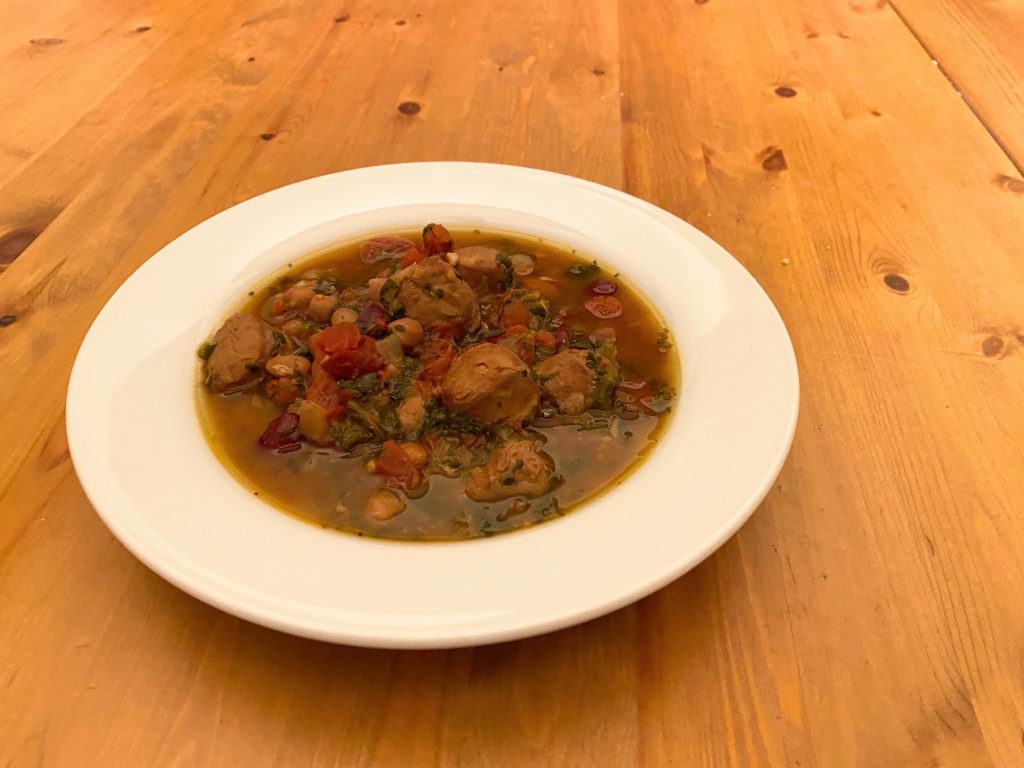 I've posted a soup with similar ingredients previously though this is a lazy version because you just toss everything in a slow cooker and let it do its thing. Ideally use an uncooked sausage like turkey Italian. Pork Italian sausage would be fantastic too! Or chorizo, or… You get the idea.
Time: 15 minutes (plus 8 hours in slow cooker)
Serves: 6
Ingredients:
500g fresh turkey sausage – sliced
2 onions – diced
6 cloves garlic – chopped
900g chicken stock
796ml can diced tomatoes
2 – 540ml cans mixed beans (rinsed and drained)
300g frozen chopped spinach
250ml dry red wine
15ml lemon juice
6g salt
1g dried basil
1g crushed red chilis
Preparation:

Place sausage in bottom of slow cooker vessel. Place all other ingredients on top. Do not stir.
Cook on low for eight hours. Stir and serve.