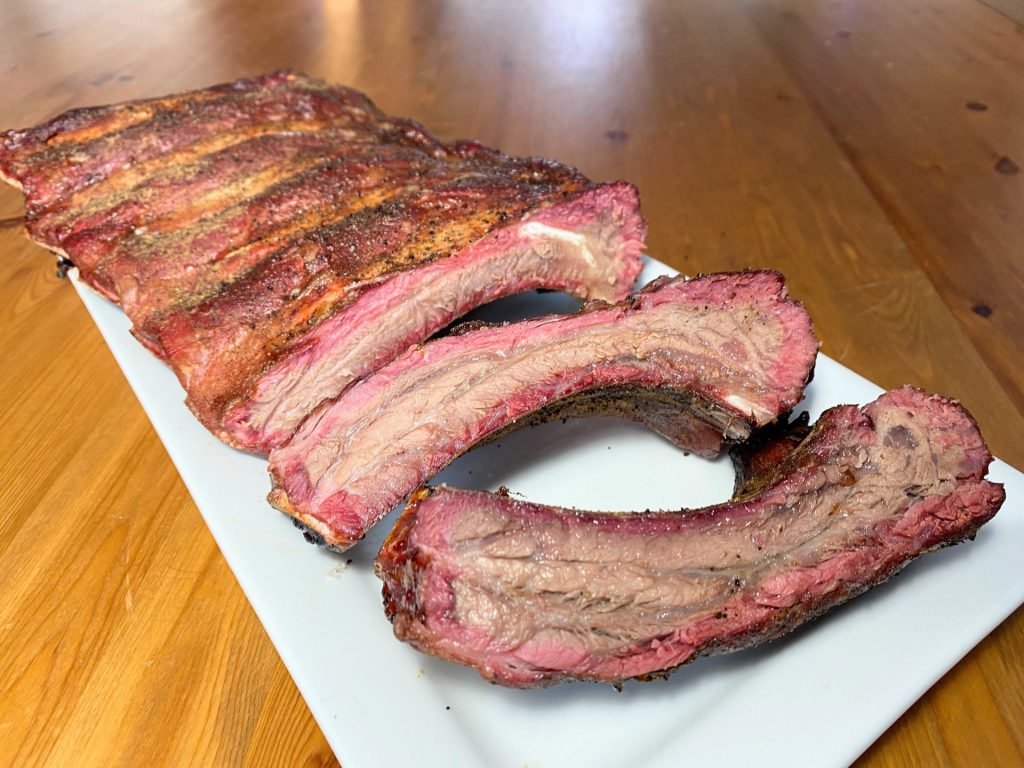 Pork ribs are the norm, but you owe it to yourself to give beef a try. These were made in a smoker, though you could use a gas grill with a smoke box or tube. You could even make them in the oven, though you'd be missing that smoky taste and beautiful red ring.
Time: 4.5 hours plus brining time (20 minutes active)
Serves: 2
Ingredients:
1.3kg rack beef back ribs – membrane removed
10g salt
2g fresh ground black pepper
2g is onion powder
2g garlic powder
2g coffee beans – finely ground
Preparation:
Sprinkle the salt evenly on both sides of the ribs. Refrigerate uncovered overnight.
Preheat your smoker or grill to 110C.
In a small bowl, combine the remaining ingredients.
Sprinkle the mixture evenly on both sides of the ribs.
Cook on indirect heat until the internal temperature reaches 95C.
Remove from heat and serve immediately.