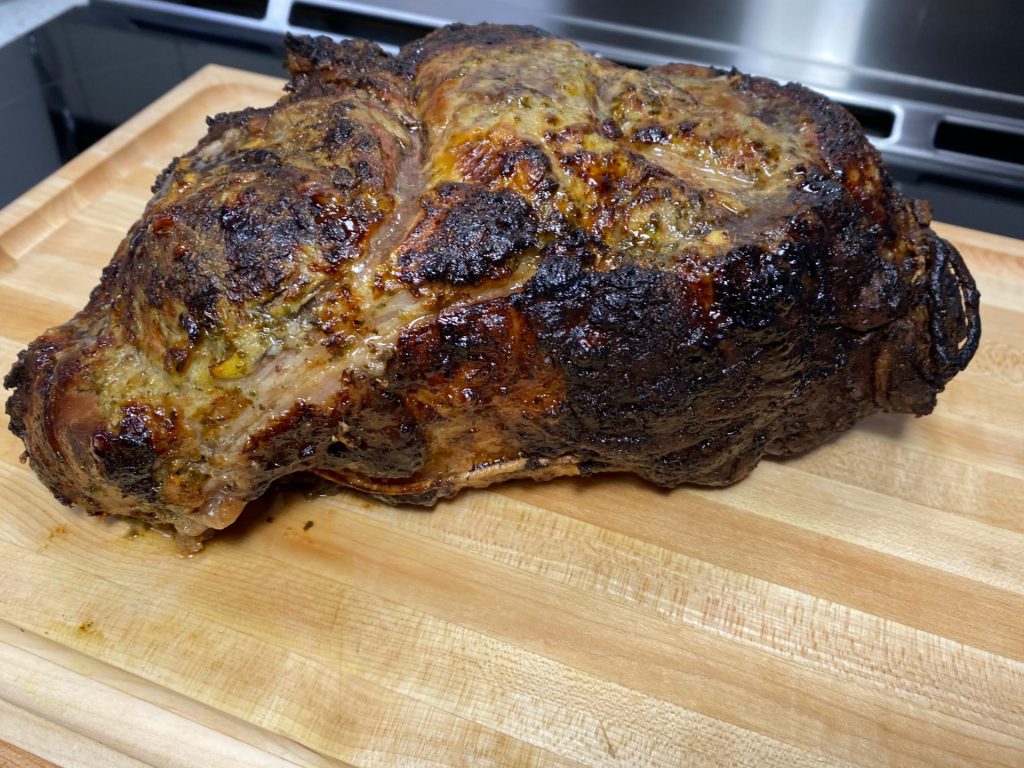 Don't let the three hour total time fool you. It's less than a half hour of work. The rest is just letting the roast hang out in the oven. I made this for cubano sandwiches but it's delicious on it's own too.
Time: 3 hours (plus marinating time)
Serves: 10
Ingredients:
150g orange juice
100g lime juice
100g extra-virgin olive oil
25g fresh cilantro (leaves and stems)
20g salt
10g mint leaves
10g ground cumin
5g orange zest (zest from one large orange)
10 cloves garlic
3g fresh ground black pepper
1g dried oregano
2kg boneless pork shoulder roast
Preparation:
Place all ingredients except pork in a food processor. Process until well combined.
Place the pork in a large zipper seal bag and pour over the marinade. Remove most of the air, seal the bag, and refrigerate overnight.
Preheat oven to 220C.
Place the pork on roasting pan with rack and place in oven.
Reduce temperature to 190C for approximately two and half hours or until internal temperature reaches 65C.
Remove from heat. Slice and serve.