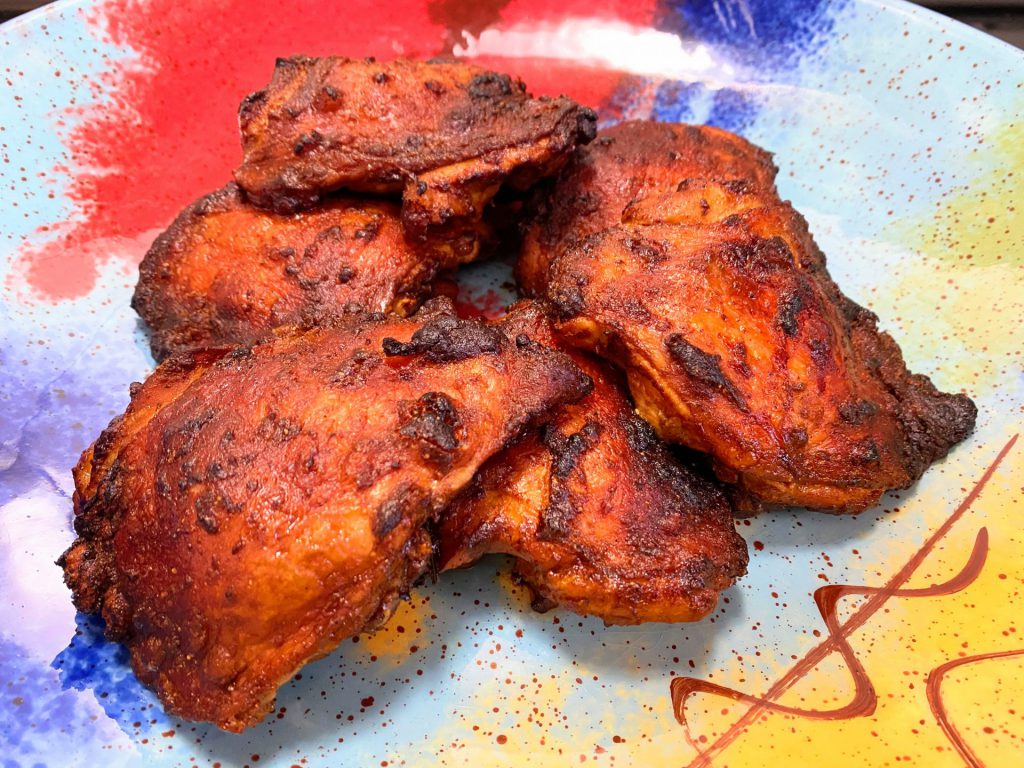 You could make these with other chicken pieces or even a whole chicken. I cooked them on the rack of a roasting pan, but roasting them on a bed of thinly sliced potatoes is extra delicious!
Time: 60 minutes (plus marinading time)
Serves: 4
Ingredients:
40g lemon juice
40g extra-virgin olive oil
10g salt
10g Mexican or ancho chili powder
10g smoked paprika
3g fresh ground black pepper
2g ground coriander
5 cloves garlic – finely chopped or grated
1kg bone-in chicken thighs
Preparation:
In a suitable bowl, whisk together all ingredients except chicken.
Place chicken in a zipper seal bag and pour over the marinade. Seal the bag, removing any excess air, moving the thighs around to evenly coat them. Refrigerate for at least two hours or up to overnight.
Preheat your oven to 220C.
Place the chicken on the rack in a roasting pan and cook for 40 minutes or until the internal temperature reaches 74C.
Remove from heat and serve immediately.