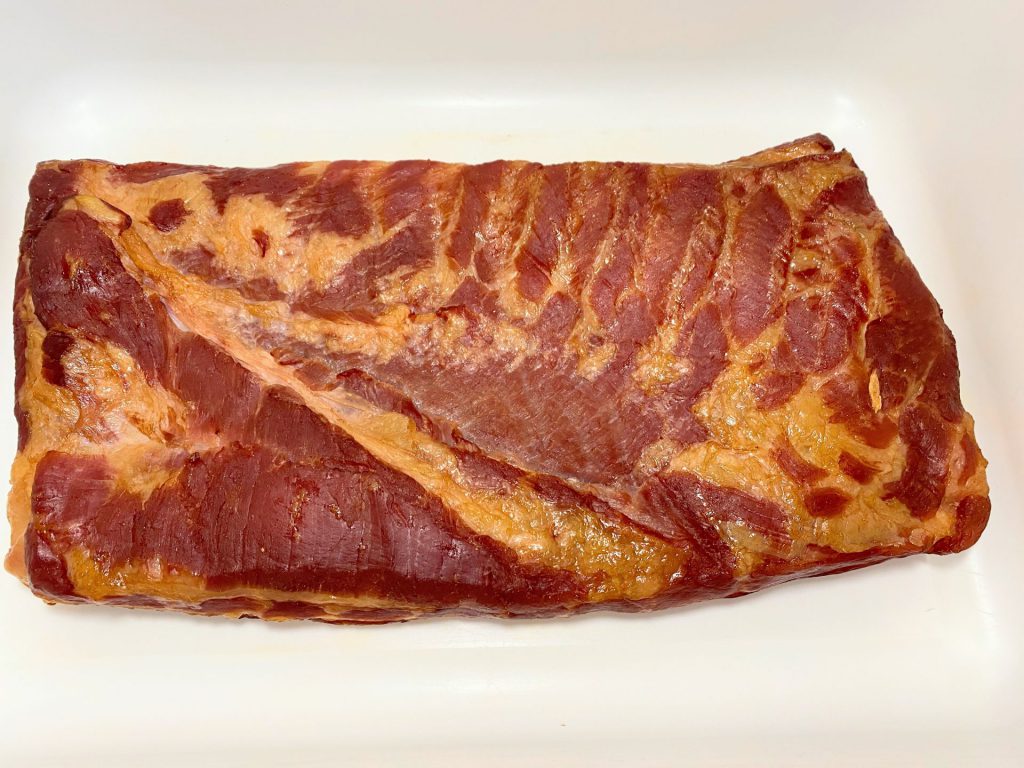 The recipes on this site are specifically written to be simple and not require special equipment. This one is incredibly easy but does require a smoker. I'm sharing it because so many have asked. You could make an unsmoked, English version by using your oven. It's made without nitrite (specialized curing salt) because I don't find it brings a lot to the flavour party and we're going to keep this refrigerated short-term or frozen.
The recipe is written for a half belly, knowing that many don't have a vacuum sealer to make their own extra-long bags. If you've got the ability, double the cure recipe and make a whole belly as pictured here. I make two whole ones at a time to make it worth cleaning the giant 1930s pedestal-mounted slicer we've got.
You may never settle for store-bought bacon again after making your own.
Time: 2 hours (plus curing time)
Serves: 12
Ingredients:
100g salt
100g sugar
1/2 pork belly – skin removed (approx. 1.5kg)
Preparation:
In a suitable bowl, mix the salt and sugar.
Place the pork belly in a large zipper seal bag, spreading the salt/sugar mixture on both sides.
Remove most of the air from the bag, seal, and refrigerate.
Turn the belly over once per day for three days.
Rise the belly well under cold water, discarding liquid from the bag.
Smoke at 95C until internal temperature reaches 55C.
Remove from heat and place on a cooling rack. Once cool, refrigerate overnight.
Keep refrigerated and slice as needed for up to one week, or slice, package, and freeze.