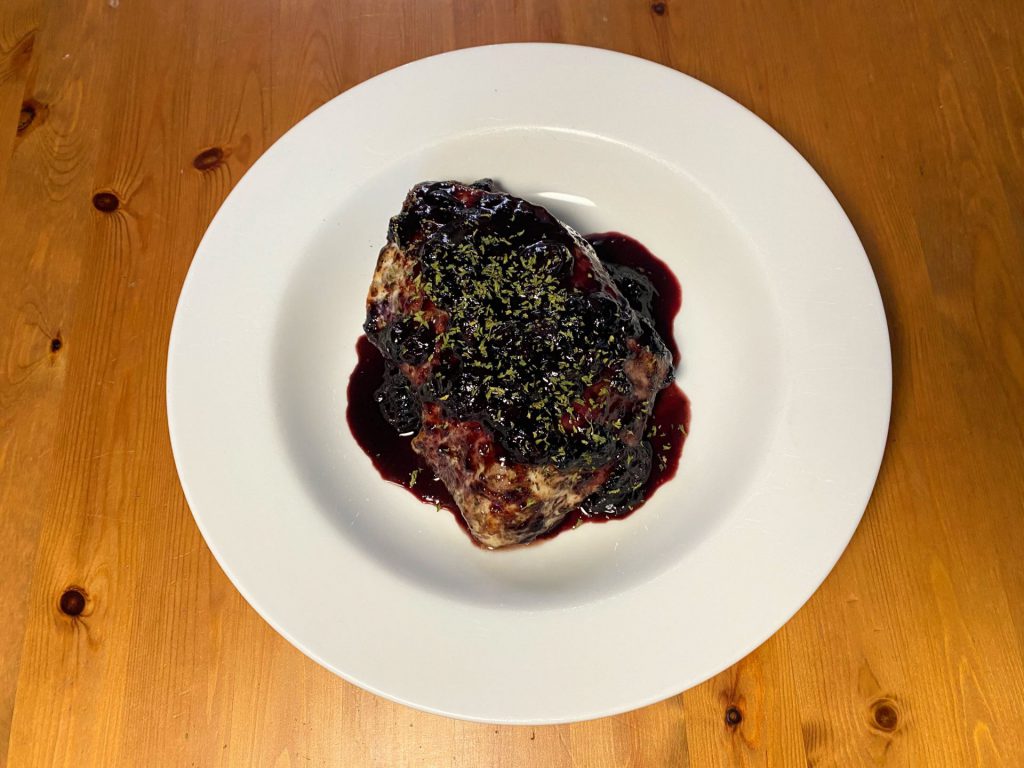 This would look and taste better with fresh basil, but I only had dried. Get yourself some fresh stuff and make this right away!
Time: 60 minutes
Serves: 4
Ingredients:
30g lard or butter
1kg boneless-skinless turkey breast
12g salt
300g fresh blueberries
75g aged balsamic vinegar
50g honey
Chopped basil to garnish (optional)
Preparation:
Preheat your oven to 175C.
Place an oven-safe pan on medium heat. Add the lard or butter.
Sprinkle the salt evenly on both sides of the turkey breast.
Place the turkey in the pan and cook for two minutes per side. Remove the turkey from the pan and set it aside.
Pour the blueberries into the pan and cook, stirring occasionally for two minutes.
Stir in the balsamic and honey.
Mash the blueberries slightly, then add the turkey back to the pan, spooning the blueberry sauce over top.
Place the pan in the oven and roast the turkey until the internal temperature reaches 71C (approximately thirty minutes).
Remove from heat, and let rest for five minutes before serving, garnished with the basil.