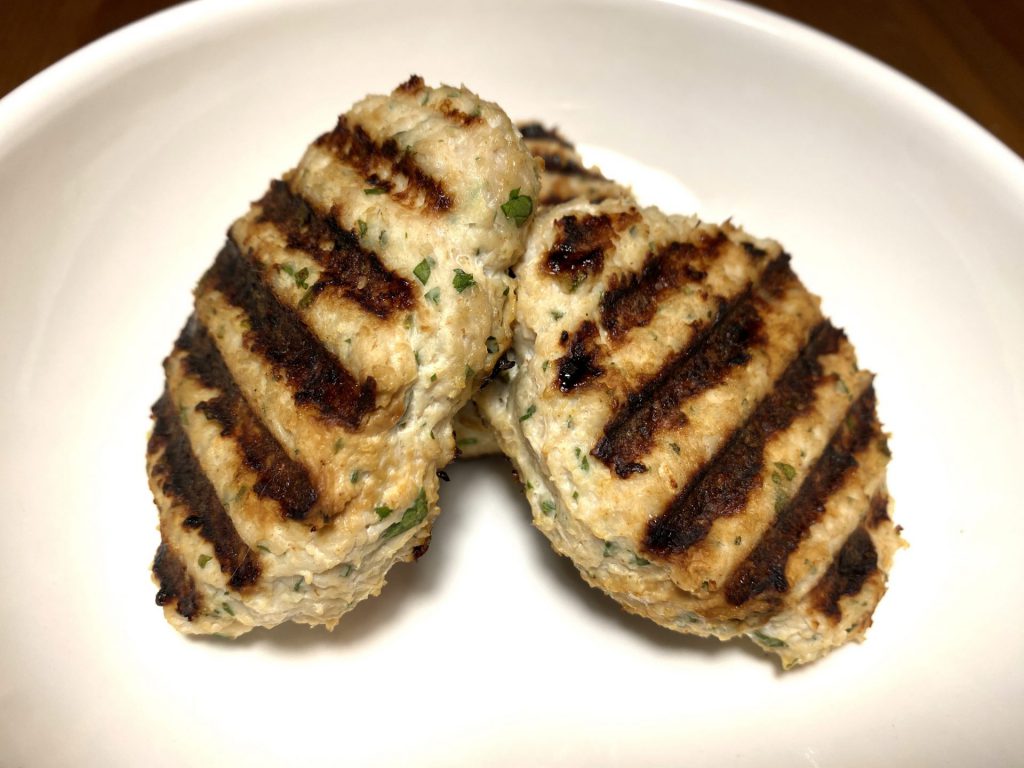 This Mediterranean treat is easy to make, and absolutely delicious when served with tzatziki. If you've got time, chill the chicken mixture for a few hours before forming it into patties so that less sticks to your hands.
Time: 30 minutes
Serves: 4
Ingredients:
1kg ground chicken breast
1 yellow onion – grated
2 cloves garlic – finely chopped or grated
10g extra-virgin olive oil
10g salt
10g fresh parsley – finely chopped
5g fresh mint – finely chopped
2g Spanish paprika
2g coriander
Preparation:

Mix all ingredients in a suitable bowl.
Preheat a grill or grill pan on medium heat.
Portion the chicken into eight balls, then into cylinders. Flatten slightly and grill on each side until the internal temperature reaches 74C (approximately five minutes per side).
Serve immediately.