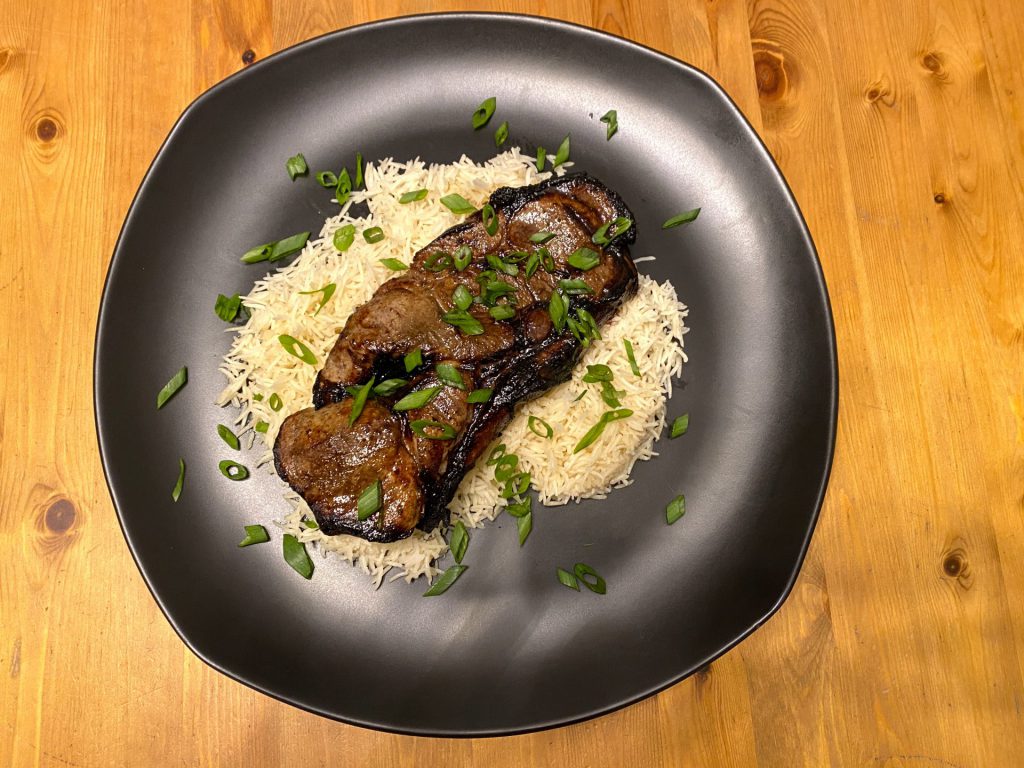 This one's got a fun ingredient… glycine. It's an amino acid (the building blocks of protein) and typically used as a nutritional supplement. In this case we are using it to bring some umami to the party in the same way MSG does without using MSG. It's not mandatory for the recipe to taste great but it definitely makes a difference. Get some and give it a try!
Time: 30 minutes (plus marinading time)
Serves: 4
Ingredients:
100g soy sauce
25g honey
25g like juice
15g glycine
2g cinnamon
1g ground ginger
1g ground cloves
1kg boneless pork butt (shoulder) steaks
Preparation:
In a small bowl, whisk together all ingredients except steaks.
Place the steaks in a large zipper seal bag and pour in the marinade.
Refrigerate overnight or at least for a few hours.
Remove the steaks from the bag, discarding the marinade.
Grill of broil, turning occasionally, until the internal temperature reaches 60C.
Serve immediately.