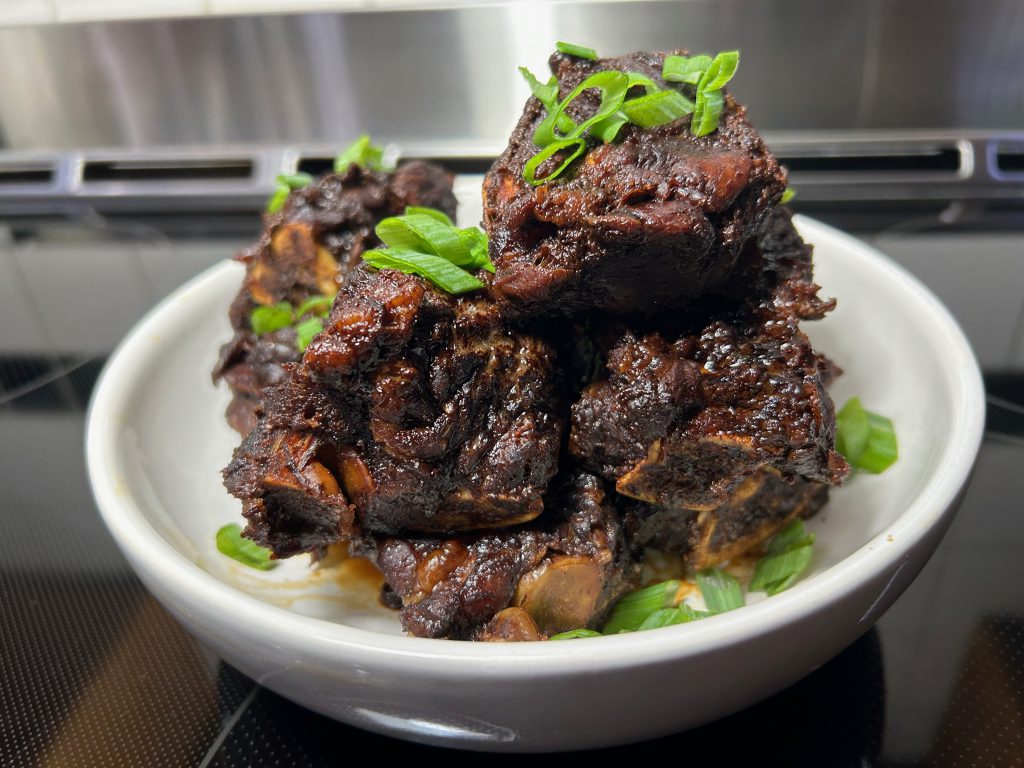 These are made with a cut of ribs I've only seen at Asian supermarkets. They have a wide bone and are cut into squares versus long, whole ribs on a rack. If you can't find them, big beef (not the skinny "finger ribs") ribs on the rack will work if you cut them into singles. "Unctuous" best describes this dish. Enjoy!
Time: 130 minutes plus marinading time (10 minutes active)
Serves: 2
Ingredients:
125ml dark soy sauce (mushroom flavoured preferred)
4 cloves garlic – finely chopped or grated
1kg beef back ribs – cut into squares
4 green onions – sliced (for garnish)
Preparation:
In a measuring cup, combine the soy sauce and garlic.
Place the ribs into a large zipper seal bag. Pour over the soy sauce mixture. Toss to coat evenly. Seal and refrigerate overnight or up to two days.
Place the ribs in a bowl suitable for use inside a pressure cooker. Discard the remaining marinade.
Add two centimetres of water to the base of the pressure cooker.
Place the bowl of ribs inside the cooker on a trivet.
Seal the cooker and bring to high pressure for two hours, beginning the timer once full pressure is reached.
Safely vent the cooker.
Plate the ribs, garnished with green onion.