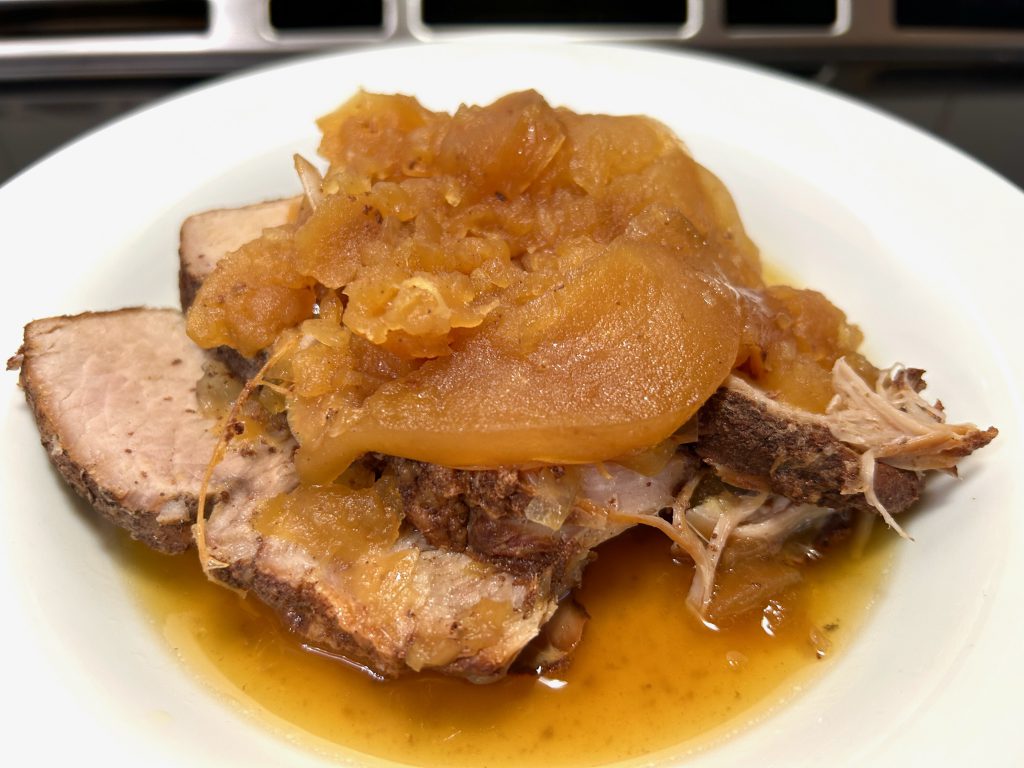 Hello, strangers! It's been a busy summer of motorcycle rides and a lot of steak. It's time to get back to our regularly scheduled programming with some autumn comfort food.
I first made this with a leg roast but loin is even better. If you want to try tenderloin, reduce the cooking time to twenty minutes or it'll be dry as chalk.
Time: 60 minutes
Serves: 6
Ingredients:
1kg boneless pork loin roast
20g salt
4g ground cinnamon
1g fresh ground black pepper
1 small onion – diced
2 apples – peeled, cored and sliced
100g water
100g honey
80g butter
Preparation:

Sprinkle the salt, cinnamon, and pepper evenly around the roast, then place it in the pressure cooker.
Top the roast with the remaining ingredients.
Pressure cook at high pressure for 40 minutes, beginning timer once pressure is reached.
Remove from heat, vent pressure, and serve.