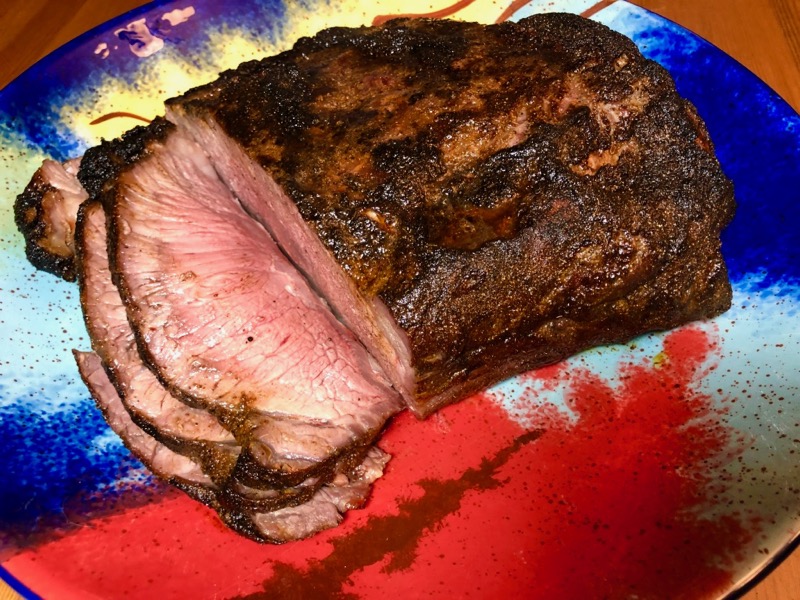 I'll likely be posting more large recipes like this. They're great for hosting dinners but, more importantly, act as the foundation for weekly meal prep, saving time and effort thanks to loads of leftovers. If you like your beef cooked more than medium-rare, just add a couple of degrees to the temperatures in the recipe.
Time: 3.5 hours (plus dry brining time)
Serves: 10
Ingredients:
2.5kg boneless beef strip loin (strip loin half)
25g kosher salt
4g fresh ground black pepper
2g ground rosemary
2g garlic powder
2g paprika (smoked if you have)
1g ground thyme
1g onion powder
Preparation:
Rinse the roast under cold water and dry it with paper towel. Sprinkle the salt on all sides, place on the rack of a roasting pan and refrigerate for two to four hours.
Preheat your oven to 110C.
In a small bowl, mix the remaining ingredients. Sprinkle the spice mixture evenly along the top and sides of the roast.
Place it in the oven and cook until the internal temperature reaches 45C (about 3 hours depending on roast thickness).
Turn the oven to its highest setting (ideally, set to broil with the roast directly under the broiler) and cook until the internal temperature reaches 53C.
Remove from heat, place the roast on a platter, and serve immediately.