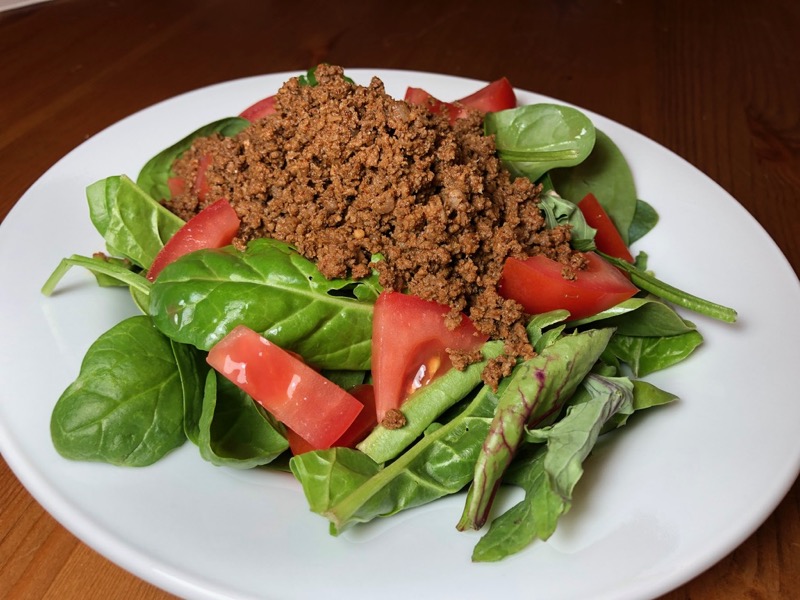 This is a meal-prep must. You can use it for taco salad, lettuce wraps, or just good, old-fashioned tacos! If you don't like cumin, don't use it. If you want more heat, add some cayenne. Of course, you can make this with other ground meats such as pork, turkey, or chicken if beef isn't your thing. Sure, you could buy pre-made taco seasoning, but this way you've got flavour control and who really knows what's in that packaged stuff?
Time: 20 minutes
Serves: 8
Ingredients:
1kg extra-lean ground beef
25g chili powder
15g onion powder
10g salt
8g paprika
5g ground oregano
3g ground cumin
3g fresh ground black pepper
3g garlic powder
Preparation:
Place a large frying pan on medium-high heat.
Add all ingredients, stirring occasionally and breaking apart clumps of beef. Cook until beef is browned.