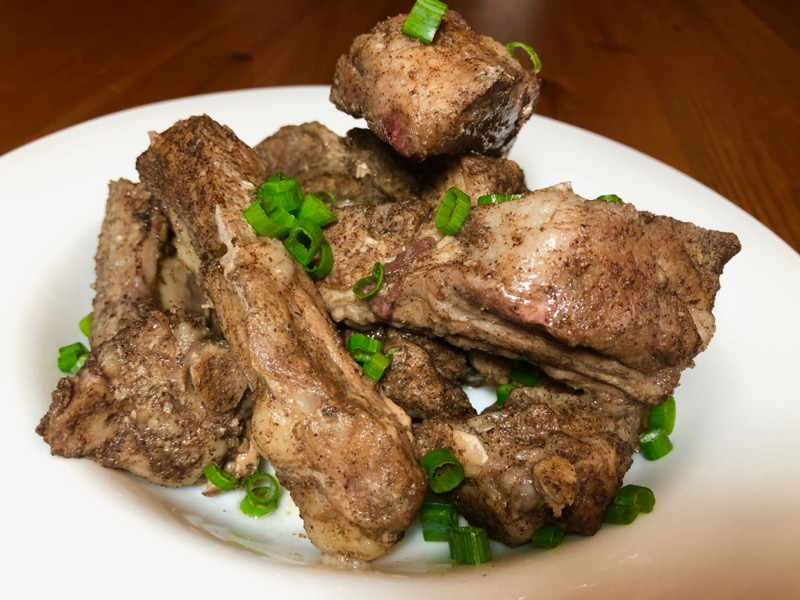 Kev's Kitchen has always been about easy-to-prepare dishes that don't require a high level of cooking experience or specialized equipment. I've enjoyed the incredible time-saving of pressure cookers for years, but haven't written recipes for the site, as they are tools many didn't have. With the immense popularity of automated pressure cookers like the Instant Pot, I feel that time has changed, so get ready for some speedy dishes that taste like they took hours to make.
I served these tender ribs with sesame oil drizzled broccoli. Rice would be a great addition too.
Time: 45 minutes
Serves: 6
Ingredients:
150g soy sauce
5g five-spice powder
4 cloves garlic – finely chopped or grated
1.6kg pork back ribs – cut into individual bones
Sliced green onion to garnish
Preparation:
In a large bowl, whisk together soy sauce, five-spice powder and garlic.
Add ribs and toss to coat.
Place a trivet and 200ml water in the base of the pressure cooker.
Pile the ribs in a suitable pot, placing the pot on the trivet in the pressure cooker.
Seal the cooker and pressure cook for 35 minutes.
Safely release pressure and serve immediately garnished with green onion.