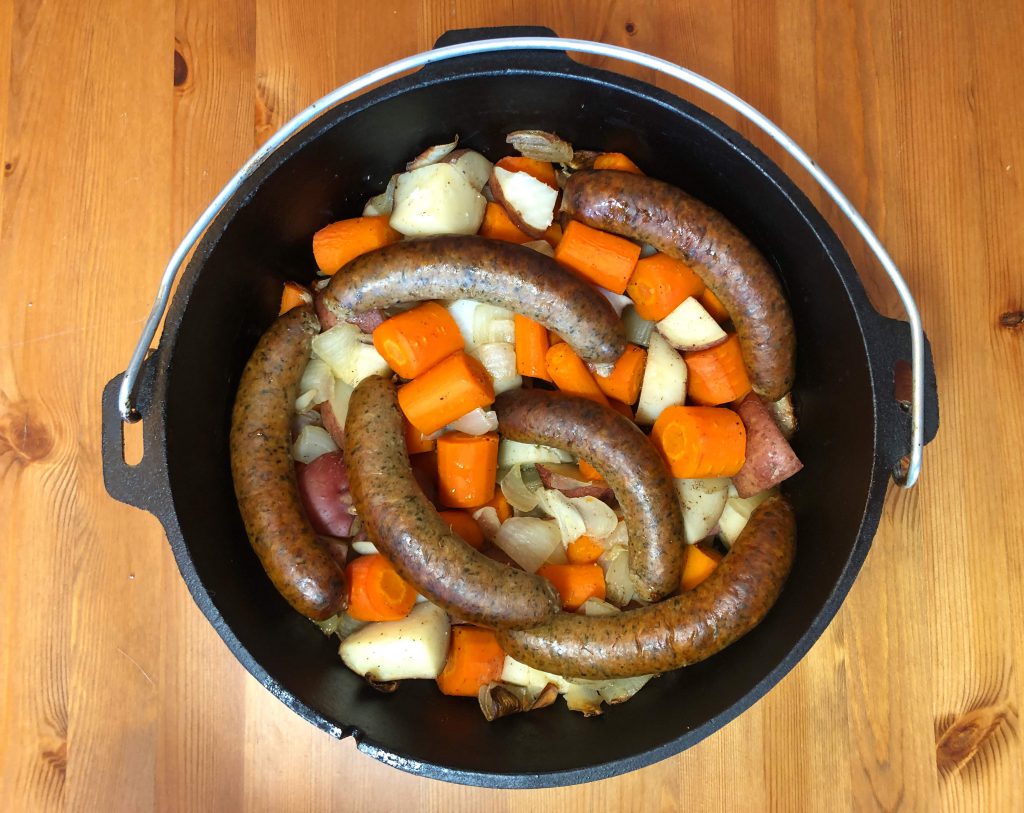 Is this dinner for six or meal prep for one for the week? You decide. Either way, it's ridiculously easy and absolutely delicious. Be sure sure to buy fresh sausages, not the ready-to-eat smoked kind. I calculated the nutrition info with chicken sausage, but pork, beef, or turkey would be great as well.
Time: 2 hours
Serves: 6
Ingredients:
1kg carrots – peeled and cut into chunks
1kg potatoes – cut into chunks
500g onions – peeled and cut into chunks
10g salt
2g fresh ground black pepper
1kg fresh chicken (or other meat) sausage
Preparation:
Preheat your oven to 190C.
Please the vegetables in a large Dutch oven. Sprinkle with the salt and pepper, then toss to distribute evenly.
Place the sausages in a single layer on top of the vegetables.
Cover and place in the oven for 90 minutes.
Uncover and leave in the oven for 15 more minutes.
Remove from oven and serve.