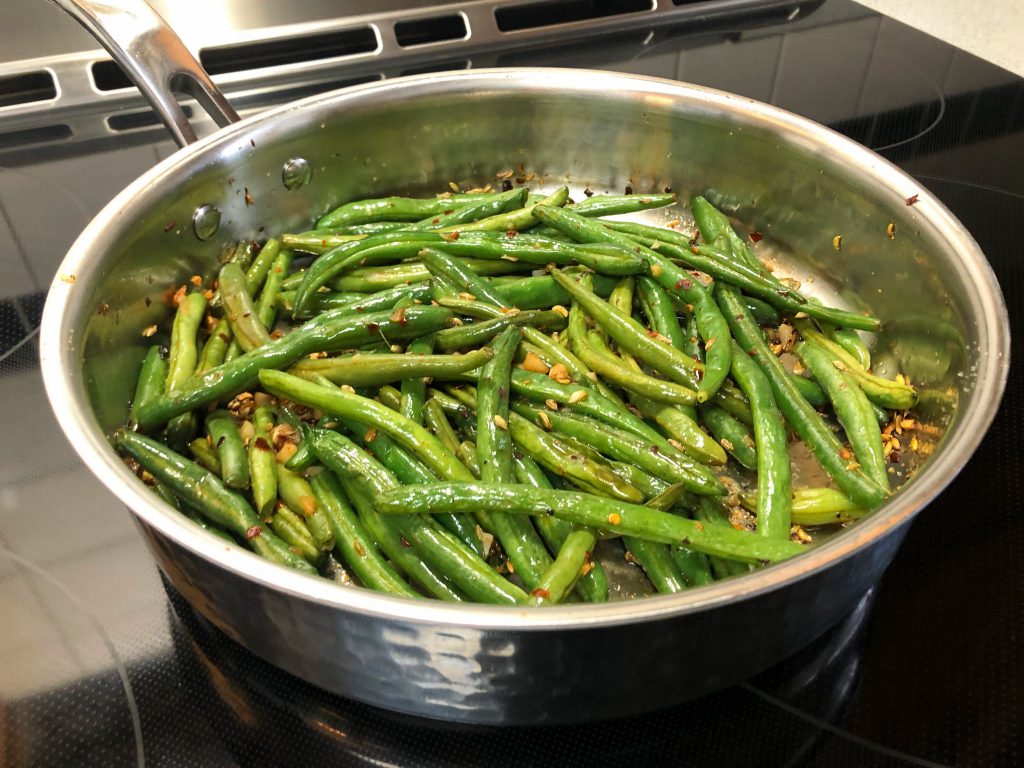 Surprise! It's not a protein recipe. If fennel isn't your thing, use whole cumin. It's equally delicious. Be extremely careful not to grab the pan handle with bare hands after removing it from the oven. Don't ask how I know that it's a bad idea.
Time: 30 minutes
Serves: 4
Ingredients:
30g cold-pressed avocado oil (or other neutral flavoured cold-pressed oil)
5 cloves garlic – roughly chopped
5g whole fennel seeds
2g hot pepper flakes
3g salt
400g green beans – trimmed
Preparation:
Preheat your oven to 220C.
Place an oven-safe frying pan on high heat.
Add the oil, garlic, fennel seeds, and pepper flakes.
When the garlic begins to sizzle, add the beans and salt. Toss to coat with the oil.
Move the pan to the oven and roast for twenty minutes or until cooked to your liking.
Toss the beans again and serve immediately.