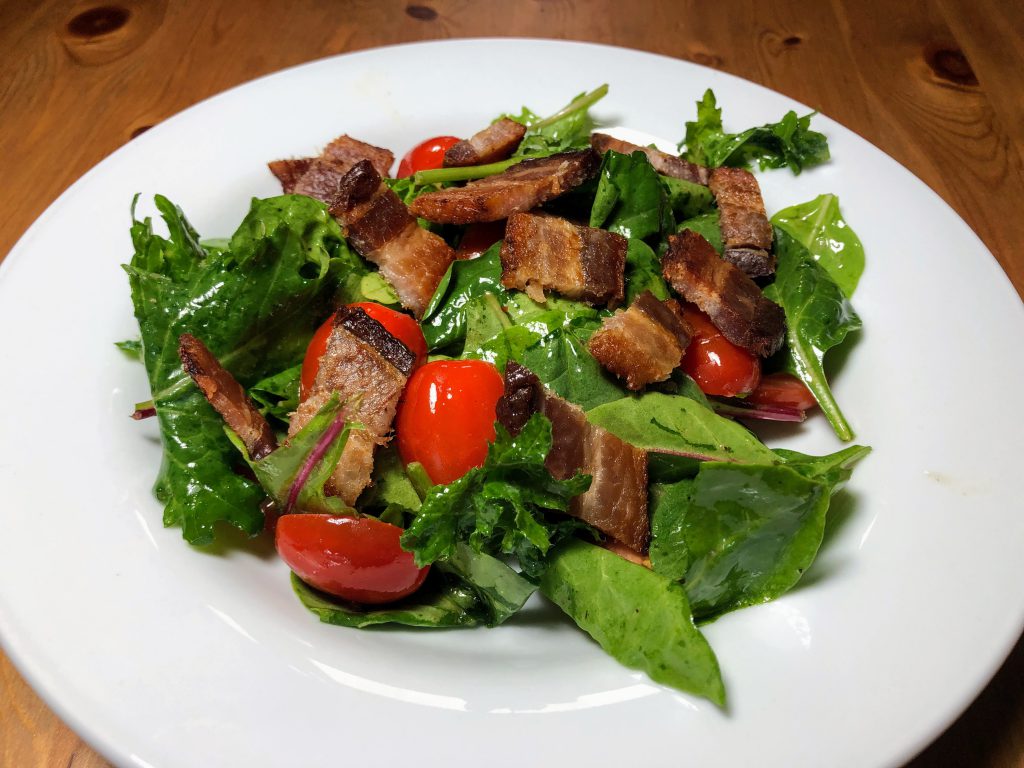 With over 450 recipes written over the past nine years, I figured it was time to update the orginals. I've learned so much about nutrition and cooking during that time, I owe it to my regular visitors to share that knowledge. Harmful, non-food, processed seed oils like canola and grapeseed will be gone. Recipes will be written with weight for measurement, rather than volume for easy scaling, fewer dirty dishes, and consistent results. Get yourself a "pocket scale" or "gram scale" if you don't already have one. Your big kitchen scale won't accurately measure anything under about ten grams. The PDF versions of the recipes will have hand-size portion values making things easy for my nutrition clients. Let's do this.
Here's a revision of the first recipe ever posted to the site. I've listed already cooked bacon as an ingredient, knowing some of you will opt for that. If you're cooking your own like I do, laying the bacon on a foil-lined sheet pan in the oven at 180C for about half an hour produces excellent results.
Time: 10 minutes
Serves: 4
Ingredients:
10g fresh lemon juice 
3g salt 
0.5g fresh ground black pepper  
1clove garlic – finely chopped or grated  
30g extra-virgin olive oil  
150g mixed greens  
150g grape tomatoes – halved 
6 thick strips bacon – cooked crisp and crumbled or chopped 
Preparation:
In a large bowl, whisk together the lemon juice, salt, pepper, and garlic. 
Drizzle the olive oil into the lemon juice mixture while whisking constantly.
Add the greens and tomatoes. Toss to coat evenly.
Serve immediately topped with the bacon.