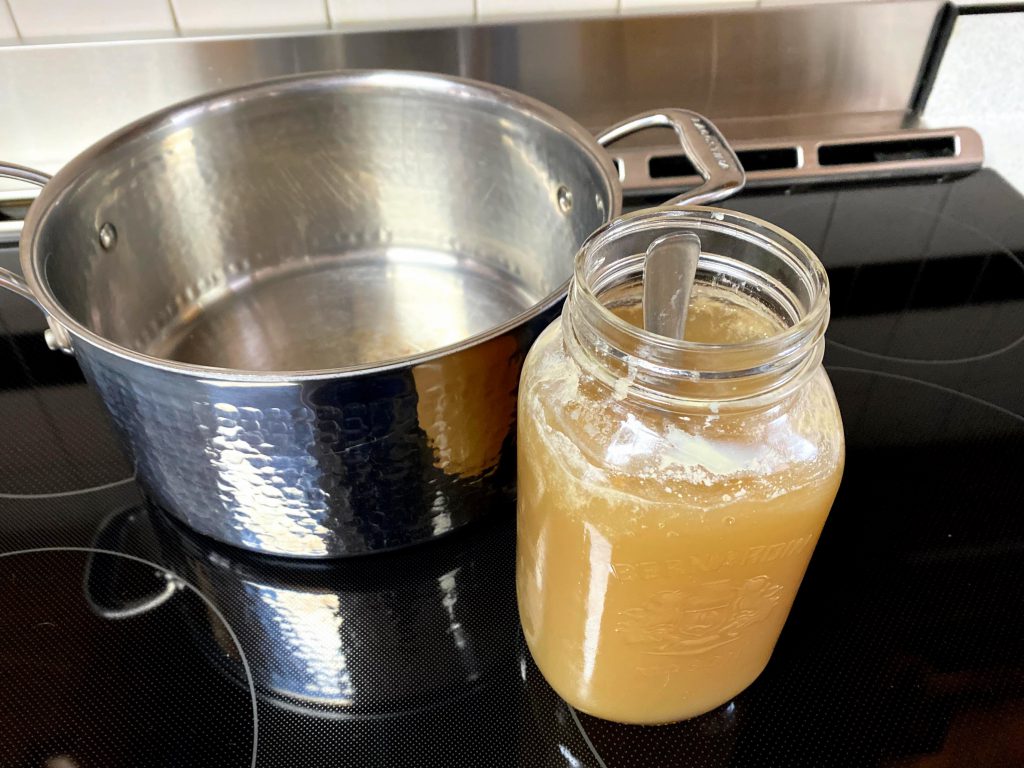 Let's get something straight. You can call this "bone broth" if you want, but we'll all know you're either a hipster or a marketer trying to get fifteen dollars per litre for the stuff. It's "stock" just like grandma used to make and it costs next to nothing. It's loaded with collagen and that's why the spoon stands up in it when it's cold. You can add some salt and sip it as is, though it's best used as a base for soup or sauces. You can dilute it with water for soup and still get a luxurious result. Save those poultry carcasses in the freezer until you've got enough to fill your cooker.
Time: 20 minutes active
Ingredients:
Chicken, turkey, beef, or pork bones
125g onion – diced
125g celery – diced
125g carrot – diced
5g whole black peppercorns
Preparation:

Place all ingredients in your pressure cooker.
Add water to just cover the ingredients.
Seal your cooker and pressure cook on high for two hours, letting the pressure release naturally or carefully opening the valve when the time is up.
When cool enough, strain the stock through a fine sieve, discarding the bones, vegetables, and peppercorns.
Refrigerate overnight.
Skim off and discard any fat from the surface.
Use the stock immediately or portion and freeze.