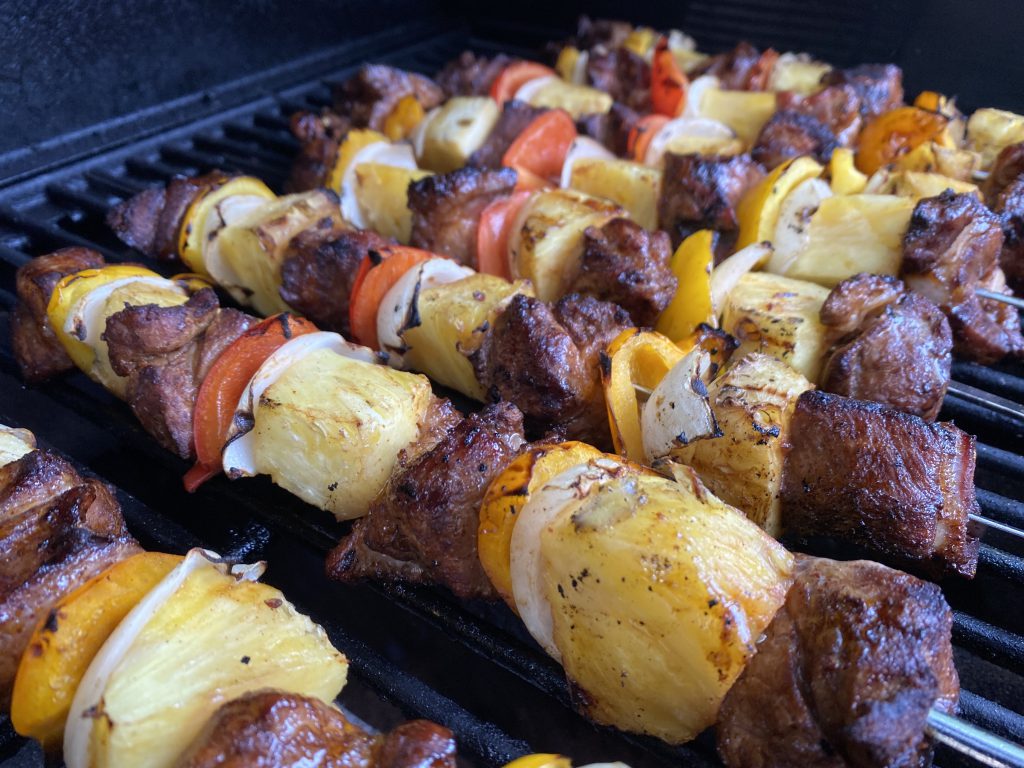 Few things are better than grilled pineapple. Grilled pineapple with pork, peppers, and onions is definitely one of them. Fire up the grill and let's do this!
Time: 40 minutes (plus marinating time)
Serves: 4
Ingredients:
60g soy sauce
2 cloves garlic – finely chopped or grated
4g chili powder
3g paprika
2g ground cumin
0.5g ground cloves
1kg pork shoulder – cubed – fatty areas discarded
3 bell peppers – cut in chunks
1 large sweet onion – quartered and separated
1 pineapple – cubed
Preparation:

In a small bowl or measuring cup, whisk together the soy sauce, garlic, chili powder, paprika, cumin, and cloves.
Place the pork in a large, zipper seal freezer bag. Pour over the marinade mixture and toss to coat. Seal the bag and refrigerate at least four hours or overnight.
Preheat your grill on medium-high.
Place the pork cubes on skewers, alternating pieces with the peppers, onion, and pineapple.
Grill turning often until the internal temperature of the pork reaches 65C.