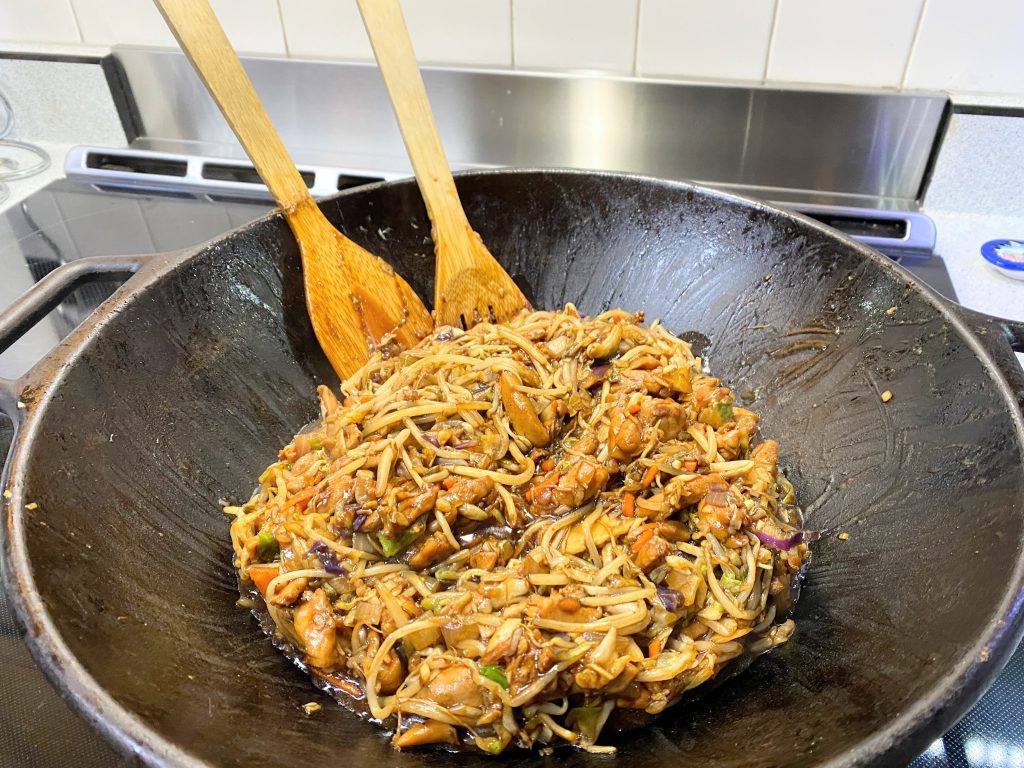 Let's fire up the wok again! There can be a lot of variables in the heating power of different ranges and the heat transfer of woks. This is a lot of food. Slice the chicken thin during prep and make sure it's cooked through before serving. This dish is delicious and makes for perfect meal prep or leftovers. Enjoy!
Time: 30 minutes
Serves: 6
Ingredients:
80g cool water or chicken stock
40g dark soy sauce
30g corn starch
1g white pepper
1kg boneless skinless chicken thighs – sliced
10g salt
30g cold-pressed avocado oil (or other cold-pressed neutral-flavoured oil)
150g onion – diced
6 cloves garlic – chopped
400g thinly sliced cabbage and carrots or coleslaw mix
300g fresh bean sprouts
Preparation:

In a measuring cup, whisk together the water, soy sauce, corn starch, and pepper. Set aside.
In a bowl, toss the salt and the chicken. Set aside.
Preheat a large wok on high heat. Add the oil.
Add the chicken to the wok and stir-fry for five minutes.
Add the onions and garlic, stir-frying for one more minute.
Add the cabbage and bean sprouts, stir-frying for two minutes.
Pour in the soy sauce mixture, stir-frying for an additional minute.
Remove from heat and serve.