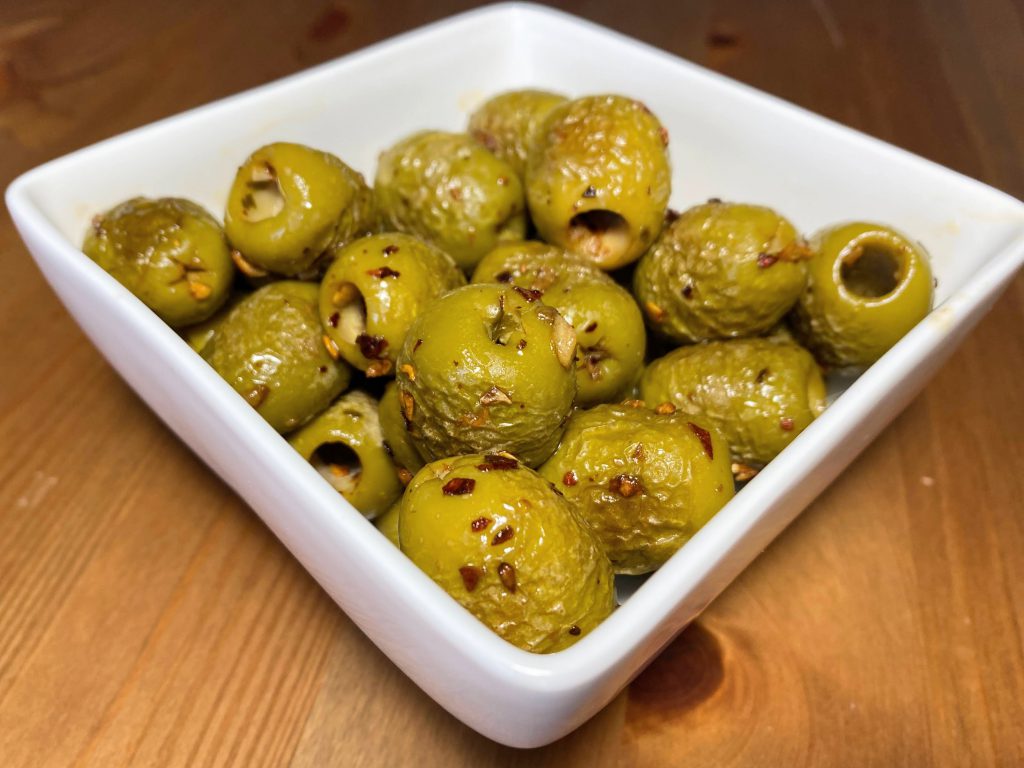 Garlic, tang, spice… A friend from my days training at the Wellness Institute shared this idea with me and I'm sure glad he did. Thanks, "Johnnie Etouffee"! These are best served warm, but still delicious cold.
Time: 20 minutes
Serves: 4
Ingredients:
500ml container large unstuffed olives
20g extra-virgin olive oil
2 cloves garlic – finely chopped
1g crushed red pepper flakes (optional)
Preparation:

Drain olives and pat dry with paper towel.
Preheat a sauté pan on medium heat.
Add the olive oil.
When the oil is hot, add the olives, stirring occasionally until blistered (approximately five minutes).
Add the garlic, stirring occasionally for one minute.
Stir in the pepper flakes.
Remove from heat and serve.