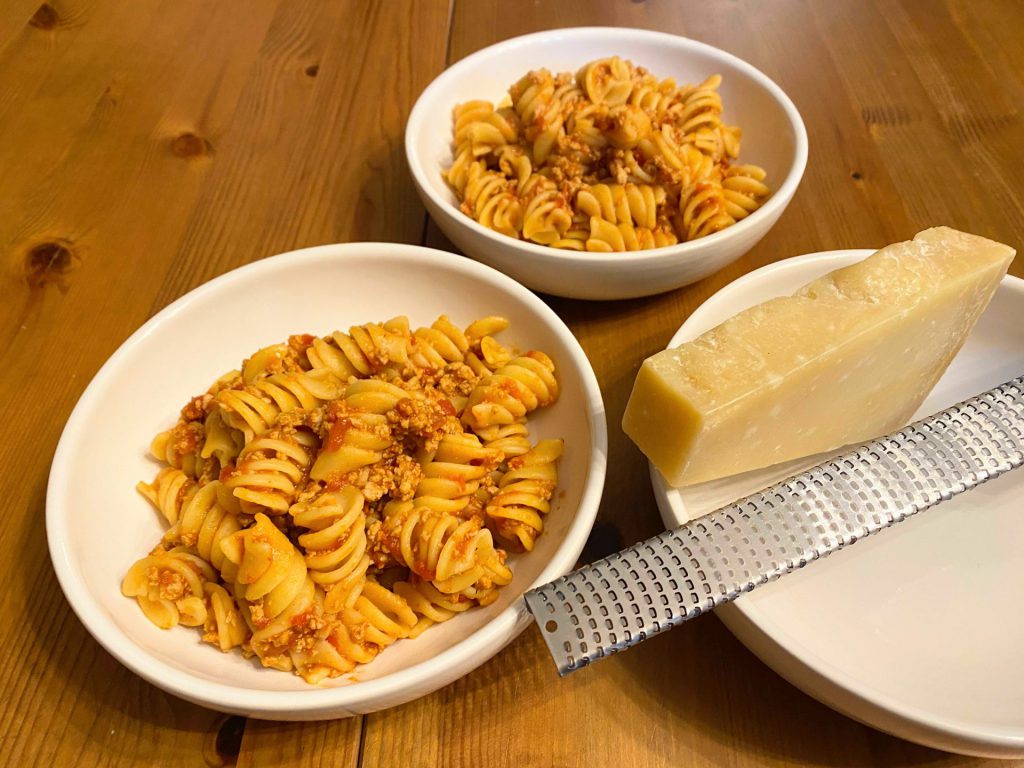 When you need crumbled Italian sausage (like I did for this pasta sauce) why squeeze it out of casings when you can make it fresh in under ten minutes? As with most recipes on the site, it's made with ingredients you've probably already got in the pantry. If you want to kick up the flavour a bit, toast whole fennel seeds and grind them in place of the standard ground fennel. Finely chop or grate a couple cloves of fresh garlic to take that up a notch. You can make it spicy by adding a gram or so of chili flakes as well. Have some fun and make it your own!
Time: 10 minutes
Serves: 4
Ingredients:
8g salt
6g white sugar
3g garlic powder
3g ground fennel
3g Spanish paprika
1g fresh ground black pepper
450g lean ground pork
15g red wine vinegar
Preparation:
Combine the salt and spices in a small bowl.
Place the pork in a suitable bowl, and sprinkle with the spice mixture.
Pour in the vinegar.
Knead until well combined.