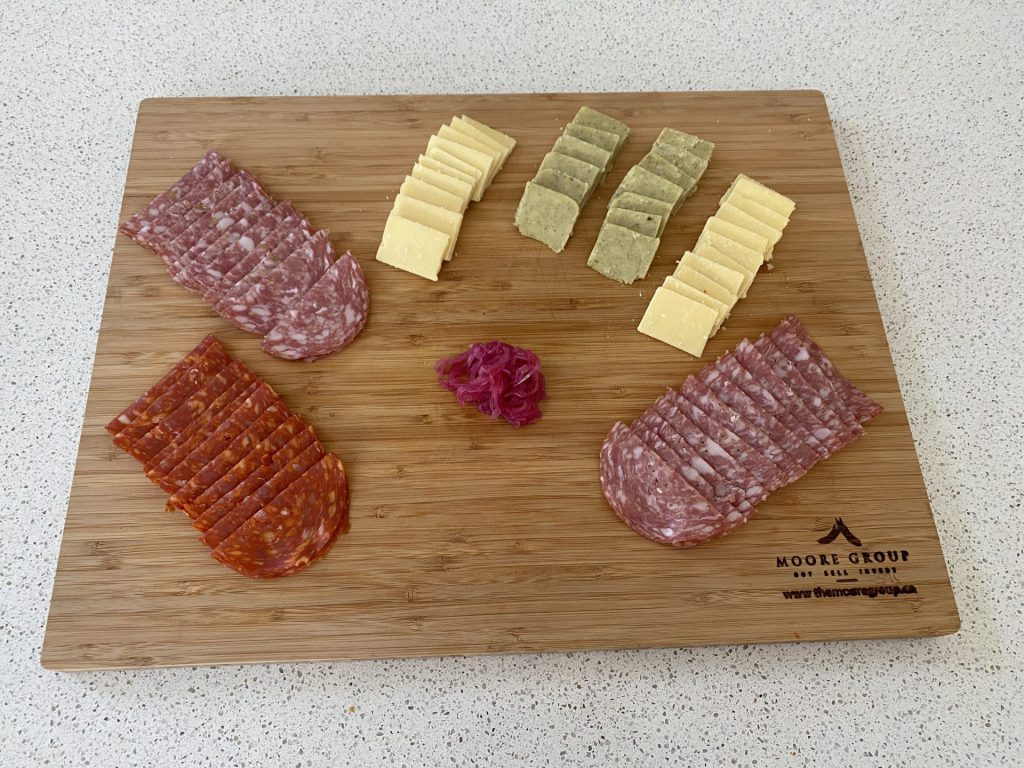 Sure, it's only a small part of the charcuterie board but it's a critical one! Tacos too. This delicious condiment takes only about ten minutes to make and a batch goes a long way. Get on it!
Time: 10 minutes
Serves: 10
Ingredients:
250g water
125g white vinegar
125g apple cider vinegar
50g honey
8g salt
1 large red onion – thinly sliced
Preparation:

Place all ingredients except the onion in a small pot on high heat.
Bring the pickling mixture to a boil.
Place the onion slices into a mason jar.
Pour the liquid over the onions.
Let cool, then refrigerate overnight.
Serve immediately or refrigerate for up to one month.