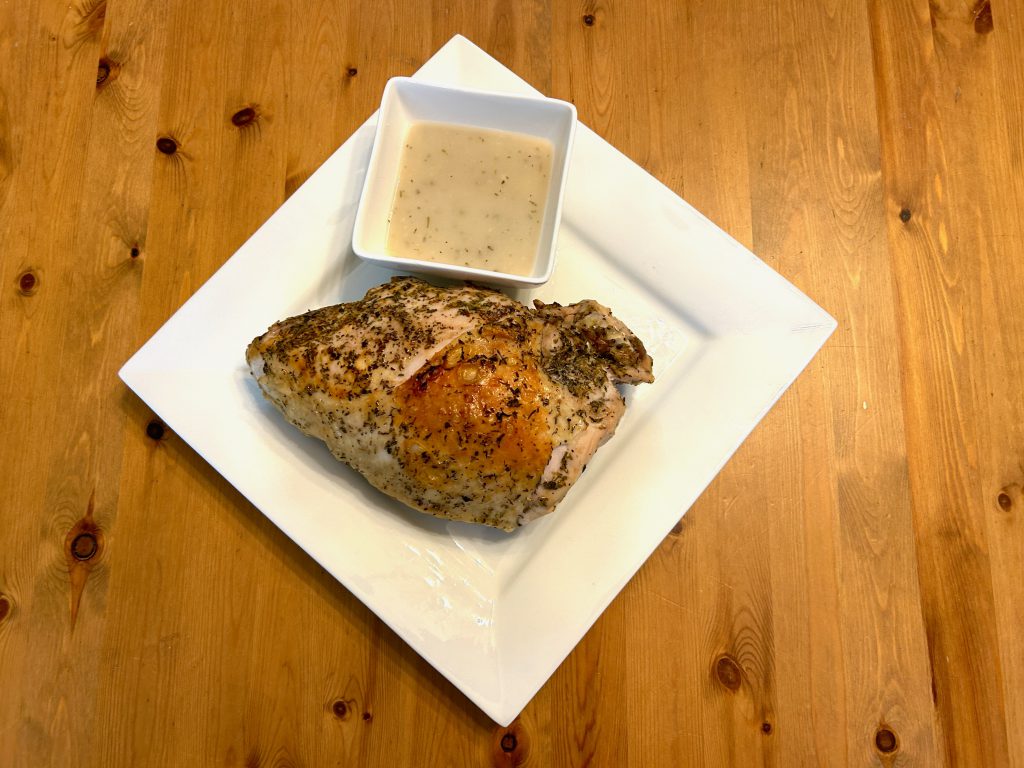 This is a perfect example of the simple things being delicious. The time shows 130 minutes, but there's only ten minutes of work. I didn't write it into the recipe because the volume of cooking liquid left in the bag can vary substantially, but you really should make a quick sauce too. Pour the liquid into a small saucepan. Add some water to that, bring it to a boil, and whisk in easy-blend flour or a cornstarch slurry to thicken it.
Time: 130 minutes
Serves: 4
Ingredients:
1kg bone-in turkey breast
10g salt
4g Herbes de Provence
Preparation:

Sprinkle the salt and herbs evenly on all sides of the turkey.
Vacuum seal and cook in a water bath at 71C for two hours.
Remove the turkey from the bag and place skin-side up under a broiler until browned.
Serve immediately.