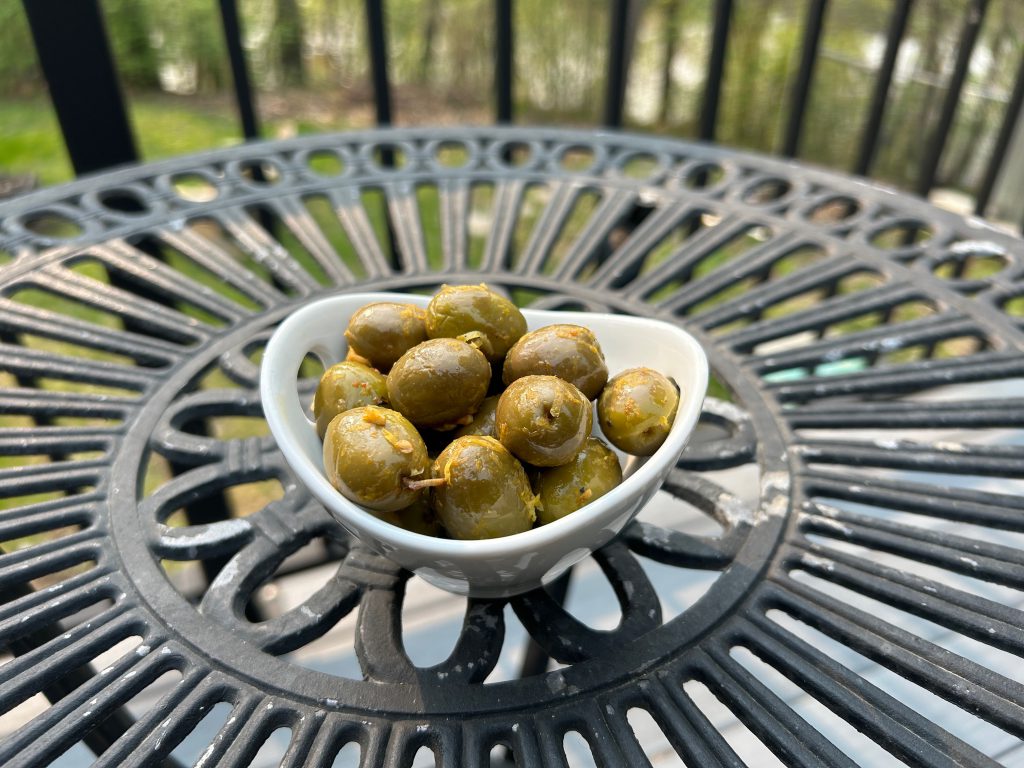 Only ten minutes of the prep time is active. If you don't have a smoker, blister them in a frying pan on medium-high heat instead. Either way, they're delicious!
Time: 70 minutes (plus marinating time)
Serves: 6
Ingredients:
120g extra-virgin olive oil
20g harissa
3 cloves garlic – chopped
300g cracked green olives with pits – drained
Zest of one lemon
Preparation:

In a small bowl, whisk together the olive oil, harissa, and garlic.
Place the olives in a bowl just big enough to hold them, and cover with the oil mixture.
Cover the bowl and let stand at room temperature overnight.
Preheat your smoker to 110C (225F).
Drain the olives, discarding the oil, and place in a single layer on a baking sheet.
Smoke for one hour.
Remove from the smoker and toss with lemon zest.
Serve warm or refrigerate to serve later.