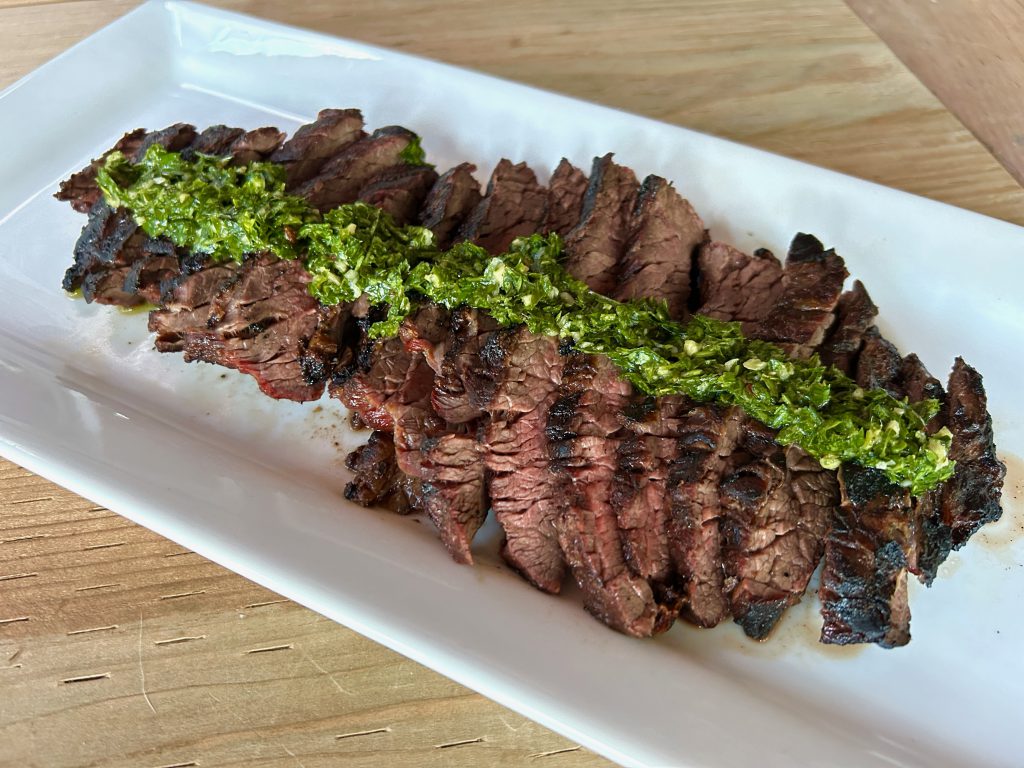 If you can't find skirt steak, other cuts will do. Just cook them accordingly. If you don't have a small food processor for the chimichurri, you can either finely hand chop the cilantro and garlic, then whisk the ingredients together in a bowl, or multiply the recipe to use a larger processor.
Happy grilling!
Time: 30 minutes
Serves: 4
Ingredients:
For the chimichurri:
50g extra-virgin olive oil25g Italian parsley leaves (one bunch)
10g red wine vinegar
2 cloves garlic
3g salt
0.5g fresh ground black pepper
0.5g red chili flakes
For the steak:
1kg skirt steak
12g kosher salt
Preparation:

Place the chimichurri ingredients in a small food processor and pulse until the mixture is finely chopped. Do not puree. Set aside.
Preheat your grill to medium-high.
Sprinkle the salt evenly on both sides of the steak.
Grill the steak on direct heat, turning only once (approximately four minutes per side), until it reaches 55C. Remove from heat.
Slice the steak across the grain and serve topped with the chimichurri.