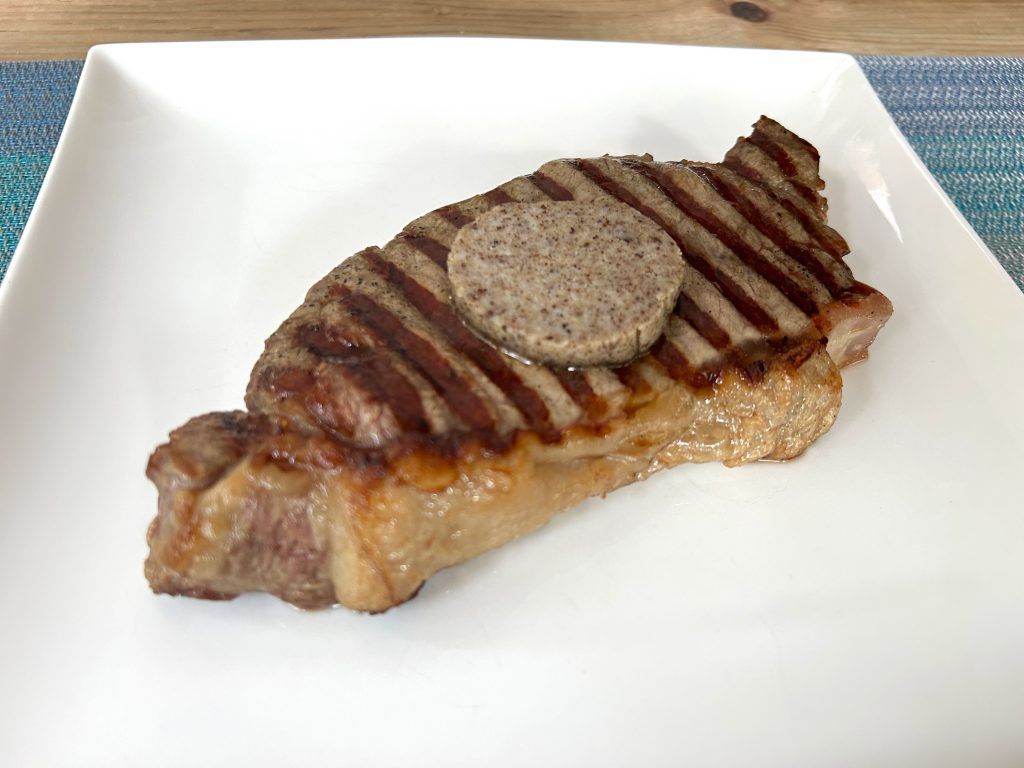 A friend of mine is a hardcore mushroom forager. She's also really generous and brings me bags of her dehydrated harvest. Grind up those dried shrooms in a coffee grinder (you can do that with store-bought dried mushrooms as well) and you've got an incredible ingredient. Here's one use you probably won't see elsewhere.
Time: 10 minutes
Serves: 10
Ingredients:
150g butter – room temperature
20g dried mushrooms – ground
5g garlic powder
3g salt
Preparation:
Place all ingredients in a small bowl and mash with a fork until evenly combined.
Form mixture into a rough cylinder on a sheet of wax paper or cling film.
Roll the wax paper around the cylinder and twist the ends together until a uniform, tight cylinder is formed.
Refrigerate until solid. Slice to serve.