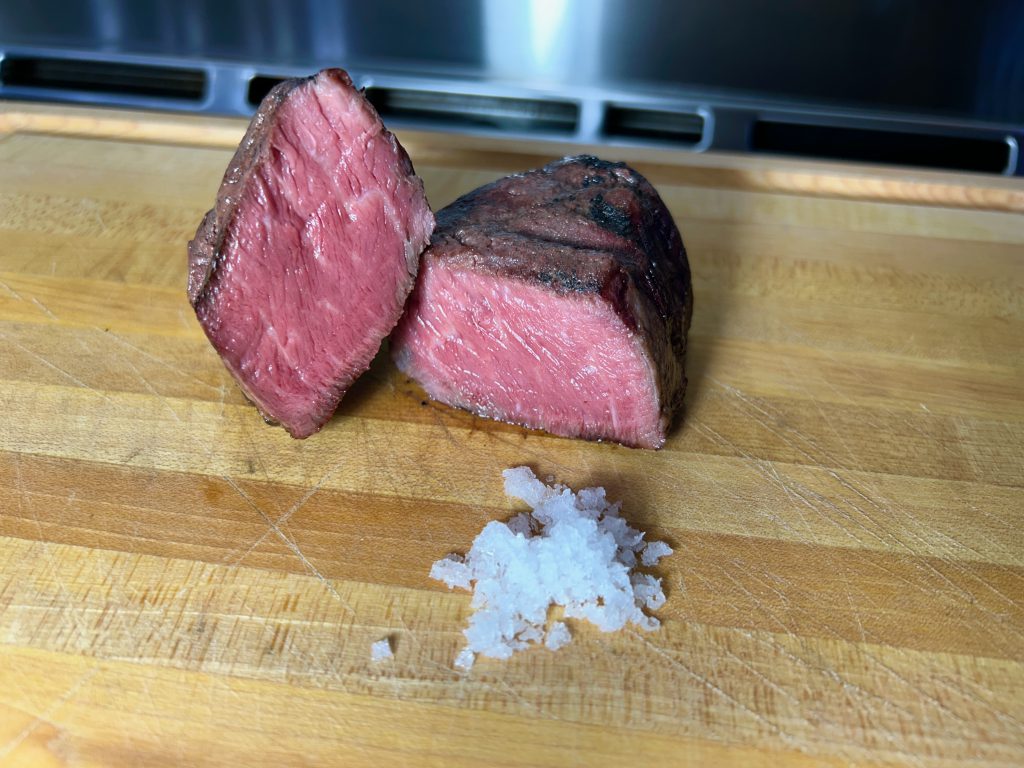 This technique is SO convenient! Have a craving for steak and have some thick ones in the freezer? No need to thaw them. Get the frozen steaks straight on the grill and serve them with edge-to-edge temperature perfection. Thanks to my friend, Paz, for introducing me to this technique that I've adapted from the Thermoworks website.
Time: 70 minutes
Serves: 1
Ingredients:
300g thick-cut steak – frozen
10g kosher salt
Preparation:
Preheat your grill on high.
Cook the frozen steak for five minutes per side over direct high heat.
Turn off one side of the grill and move the steak to the indirect (unheated) side.
Sprinkle the salt on all sides of the steak.
Cook covered on indirect heat at 105C (225F) to an internal temperature of 53C (127F) – approximately one hour.
Remove from heat and serve.